When life takes you on a little journey….
It's funny how things turn out sometimes…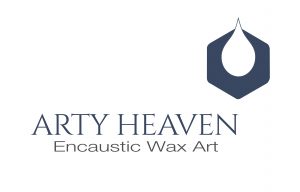 I've said for a while that I would be updating my site, however, it morphed into a little more than that…
I've had people saying "I hear you've got a gallery?" and even had a couple of calls asking if people could put 'Their Art' in 'My Gallery'…
That is not what I am all about, it doesn't fit with my encaustic wax workshops, and sharing knowledge around the medium, so decided it might be time to tweak my name around…
I tried every combination, of Julie Ann, Julie Ann's Art, nothing was working, mostly the domains were already taken, which is pretty key!   I didn't want to tie myself into Encaustic Beeswax Art, as I didn't want to eliminate any flexibility in the future.
Eventually, I settled upon JulieAnnArtist.com … and away I went reasonably happy with my choice….
Until I started testing out my updates on the newly installed website, where, as soon as I typed julieannart…. The web browser pointed to JulieAnnArt.com; a lady who appears very well established, with a super glossy website.
I realized I didn't want to be sending my people to her site, and I'm pretty sure she wouldn't be happy with the confusion at her end either….
So, I was kind of stuck…
Unsure which way to go next…
So, I sat…
And I pondered….
Then, out of the blue… 'Arty Heaven' came into my head…     I've always joked and said I'm in 'Arty Heaven' when I'm creating up in my studio, I leave all of my troubles at the door, and find it a little oasis….
'Arty Heaven' totally fits with the sumptuous, fluidity of painting with encaustic wax and gives me enough flexibility to do other things in the future. (and between you and me, works with my ultimate dream of having a full on art retreat centre one day!)
Poo Poo-ing the idea that it would be available, I double-checked anyway…
There are lots of #artyheaven hashtags in use, but to my amazement, ArtyHeaven.com / co.uk were both available, and not only that… practically every other social media name was too… INCLUDING an online school, which I've been wanting to get set up for AGES!!
I double checked my sanity, and googled how to spell Heaven, incase I'd had a mad moment and spelt it wrong… (I'm having more and more of those these days!)
I ran it by a lady, who helps us out, she too couldn't believe it was available, and also asked if I'd spelt it correctly…!
So…
We agreed it HAD to be the right way to go…. I am now the proud owner of a stash of Arty Heaven social media sites, a variety of domain names, and an online school… Yikes!
The new website wording is mostly sorted, and I've uploaded quite a few wax tutorials… but I'm currently enjoying a great step-by-step tutorial on branding, which is a whole project in itself.
There are lots of hours going into this, being worked in around keeping the house running, children organized, etc… (plus we've just started digging the footings for a house extension, but that's another story!)
However…   I'm determined to come out on the other side as soon as possible…!
My existing website will continue to run… But, you can check out my new 'Arty Heaven' site here, and sign up for the newsletter to be the first to hear when it's live!
Otherwise, you can continue to contact me through my existing channels, or feel free to send any e-mails of encouragement at Julie@artyheaven.com   I need every bit I can get! 😉
Everything else continues as is… Still doing my two 'Open Days' every month, next ones are Weds 3rd & Sat 20th August 10am – 3pm… Then I will be taking part in 'Herts Open Studios' again in September, amongst a few other upcoming events too.
Hope you'll join me somewhere along the ride…!