The latest wax work to emerge from my studio is large scale, beautiful souls.  I cannot tell you how much I've loved working at this scale!
There will be more along these lines coming in 2021.
Contact me for more information, or to discuss your own large scale work.
I can work to custom sizes, and help you on framing options.
Perfect for Wellbeing Centres, large open airy rooms, and other soul centred venues.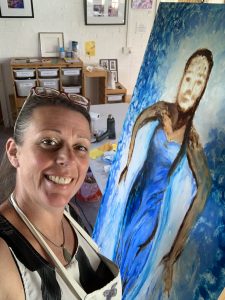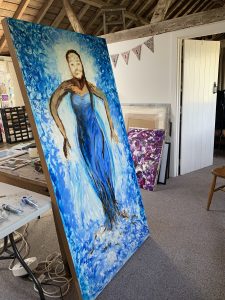 These pieces are full of power and energy, and the perfect medium to set the vibe for your home or venue.
Colour and texture has the power to calm, centre and uplift.  Set the scene with these large scale works.
Drop me an e-mail julie@artyheaven.com to discuss further.