ART RETREATS & ONLINE COURSES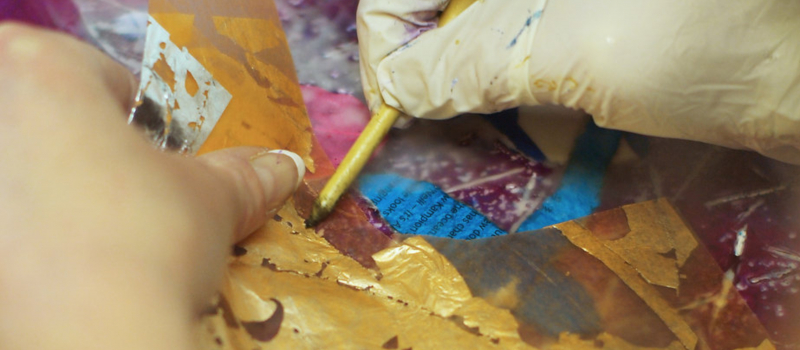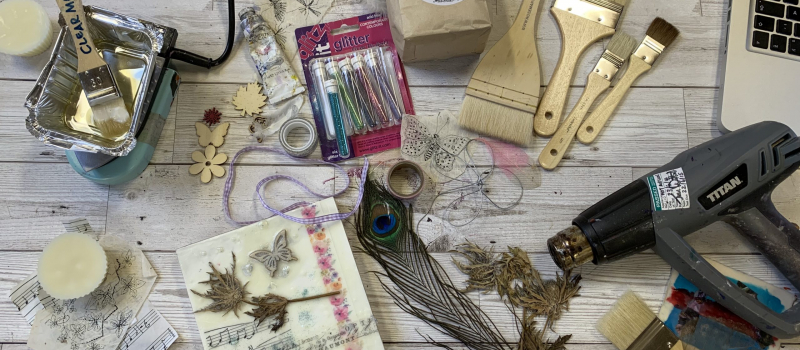 There is nothing like applying wax yourself.   It's only at that point that you will really experience the fluidity and get a full hit of all the senses.
The smell. The texture. The sensation of applying it…  It really gives you the 'tingles'… (Or it does me anyway!)
There are a two ways I help people with this.
Online…
I am bringing more of my workshops online this year, so I can help even more people.  Everything I teach in real life workshops, but delivered online for you to watch and follow in your own time.  There are optional monthly accountability video calls to ensure you're getting the most out of your supplies, and stay inspired.
If you want to try before you buy, check out my FREE Five Day Course, it's packed full of value, and covers painting with the iron, stylus and touches on dammar based layered encaustic as well.
It will get you creating with wax in no time, and it's FREE!  My gift to you.
Real life…
I run two art retreats per year, from my art studio in Sarratt, in Hertfordshire, UK.
One week for beginners new to dammar based encaustic.
One week for artists already working with these techniques, looking for new inspiration.
I am not publicising other Wax Workshops this year, as my diary is so full.  You can e-mail me about availability and pricing for 1-1 or small group sessions.  I'm happy to run informal iron and stylus sessions during any of my open session dates, for £40 per person, including materials, and tea and coffee, providing we have arranged ahead of time.
E-mail julie@artyheaven.com to arrange.
COVID-19 UPDATE:  I am not currently publicising my art retreat weeks, or in person workshops due to the uncertainty around this virus.
I am happy to help with information, and open to discussions around whether these art events take place or not… it is a constantly evolving situation, and decisions will only be able to be taken nearer the time.    In the meantime, I have a full suite of online courses and a new encaustic membership available to join…   All your encaustic questions can still be answered…!