ART RETREATS & ONLINE COURSES
There is nothing like applying wax yourself.   It's only at that point that you will really experience the fluidity and get a full hit of all the senses.
The smell. The texture. The sensation of applying it…  It really gives you the 'tingles'… (Or it does me anyway!)
There are a two ways I help people with this.
Online & Real Life…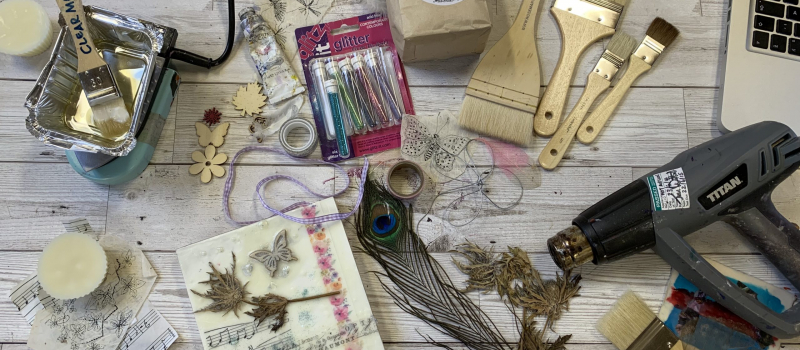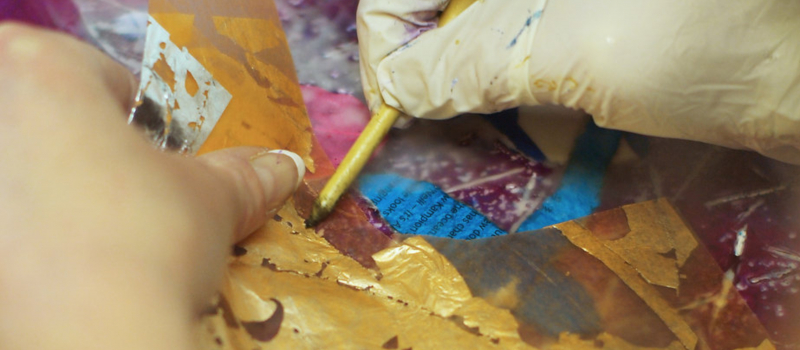 I teach both styles of encaustic hot wax painting.  Dammar based Encaustic, and non-dammar… Many tutors focus on one or the other, and many students don't even realise there's a difference, and use different techniques.  Or, they get ALL the equipment, and then freeze, not quite sure where to begin with it!
My range of courses and workshops cover both styles, and break everything down into easy to follow steps.
Online…
Choose an online course in the style of encaustic that interests you, and follow along at your own pace.  If you're unsure where to start, and want the direction of a monthly resource, tailored specifically to where you're at on your personal encaustic journey… check out my low cost membership… there's no tie in, and you can cancel at any time.
If you want to try before you buy, check out my FREE Five Day Course, it's packed full of value, and covers painting with the iron, stylus and touches on dammar based layered encaustic as well.
It will get you creating with wax in no time, and it's FREE!  My gift to you.
I am also available via Zoom.  (Or Skype, or Facetime if you don't do Zoom)  £50 per 1 hour session.  Get direct advice, specific to your requirements…
Starting out and need help with equipment?
Come to a dead end with your practice and need some inspiration?
Need ideas for encaustic sculptures?
Direction for portraits?
Ask away…  Informal, friendly, direct advice specific to your situation.  Tell me what resources you have, what you're trying to achieve, and I'll give you my best suggestions on where to begin.  You are welcome to send photographs of your progress, and get feedback on what we discussed during the call.
If held over Zoom, a recording will be e-mailed to you after.
E-mail me:  julie@artyheaven.com to arrange.
Real life…
Normally, I run art retreats and day workshops from my art studio in Sarratt, in Hertfordshire, UK.
However, due to current restrictions, I'm not publicising any Wax Workshops until circumstances become clearer.  (I have left my art retreat details on this page, to whet your appetite, and give you some inspiration!)
When restrictions lift, I can open a handful of spaces for 1-2 people per session.  My studio is wonderfully isolated, so a perfect sanctuary to revive your creativity once the lock down has been relaxed.
In addition to encaustic wax, I have other art supplies at the studio if you want to express yourself with other media.  I will be on hand to provide tuition, or can simply give you the space you need to process your thoughts artistically.  We can tailor a session to your needs.
£280 per day including all materials, tea, coffee & biscuits.  10-4pm for a maximum of two people to ensure enough space in the studio to keep safe distances.  Bring a friend or family member to halve the cost, or use the day as a 1-1, gift yourself some well needed creative retreat time.  Bring your own lunch.  Contact me now to reserve the first spaces:   julie@artyheaven.com