Julie, I am thrilled with the art work!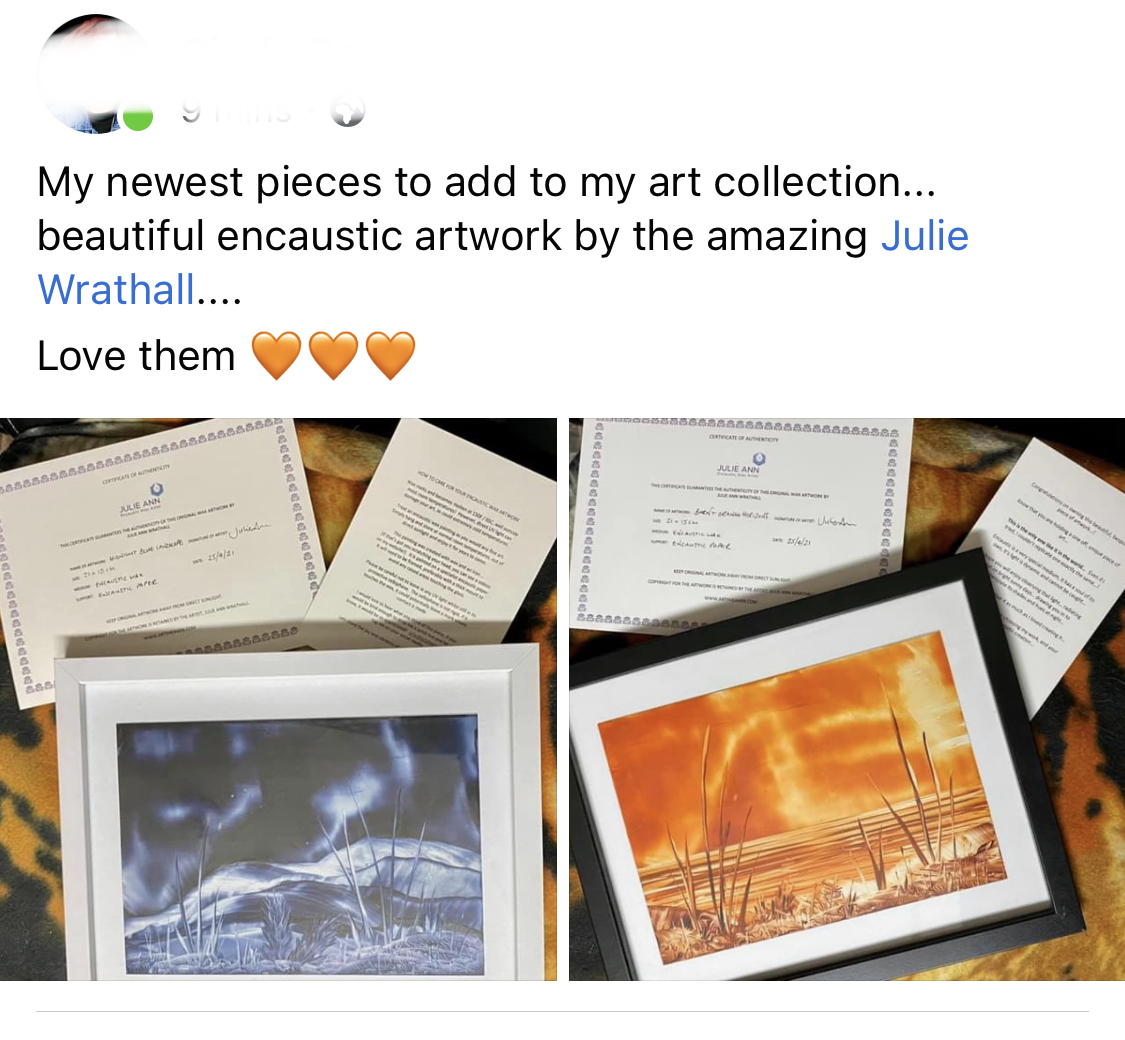 This recent video testimonial from an art commission made my day!  (It's in two parts)
I just LOVE it…. I'm so happy…  Thank YOU…!

I've seen encaustic work before, but yours just have the WOW! factor…!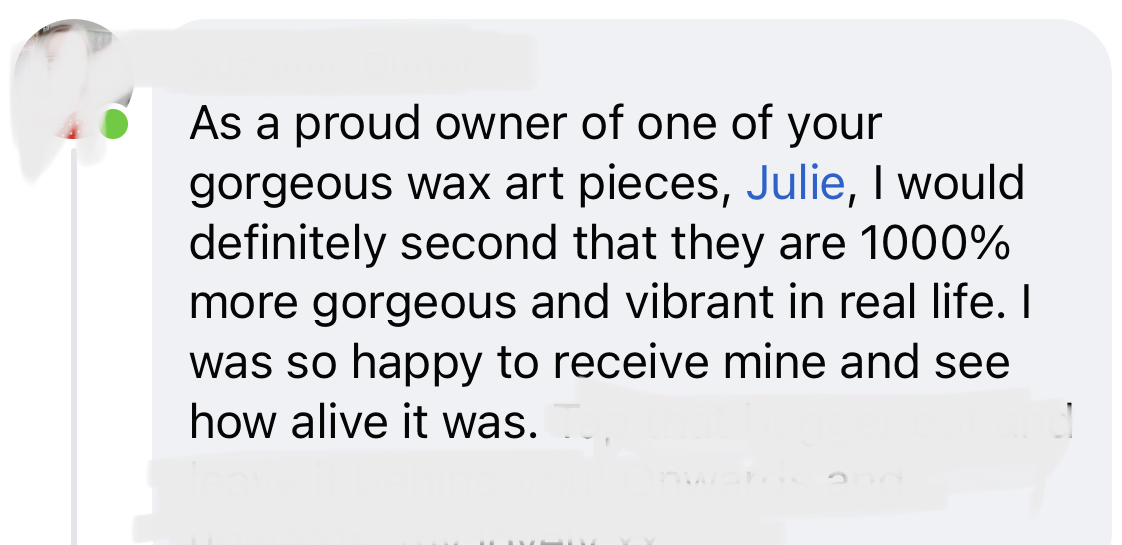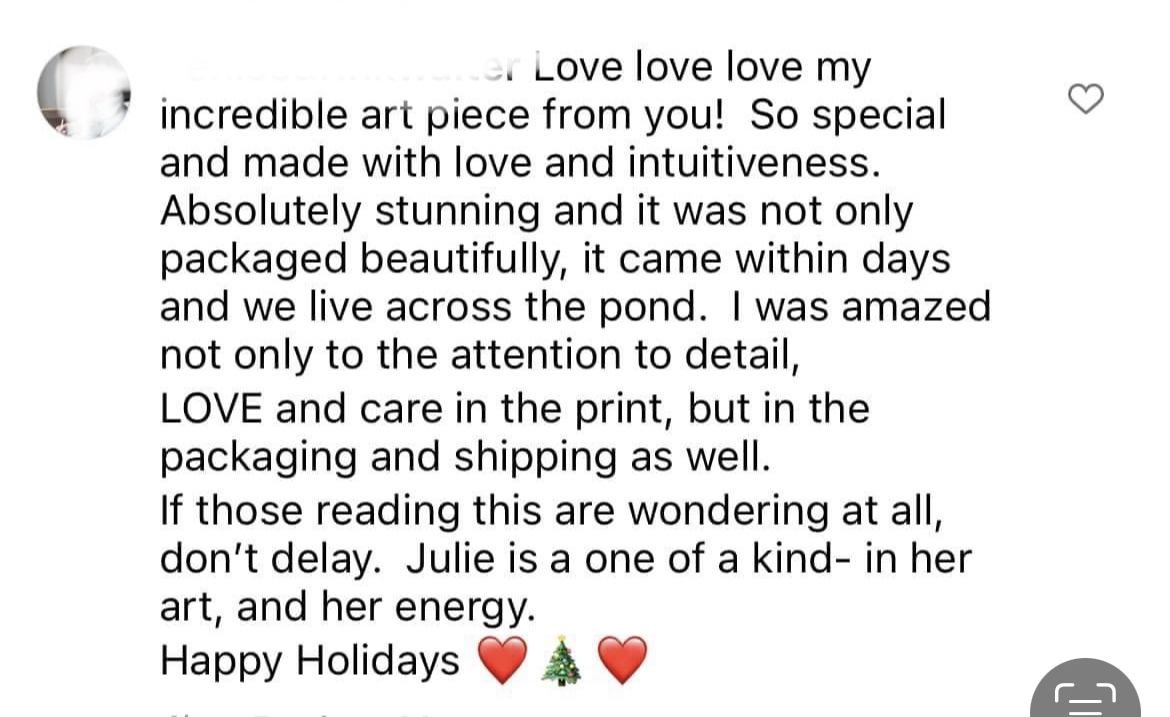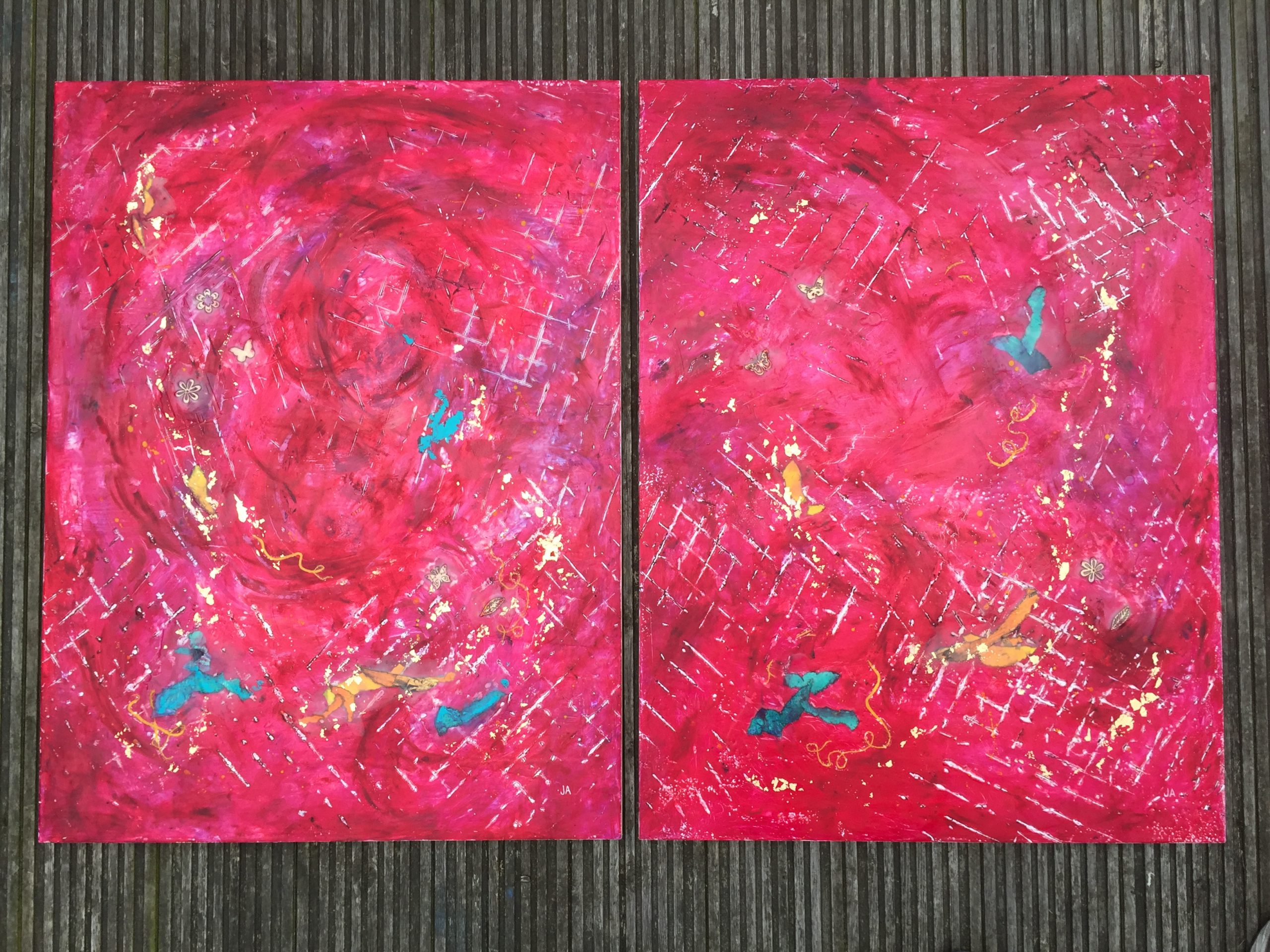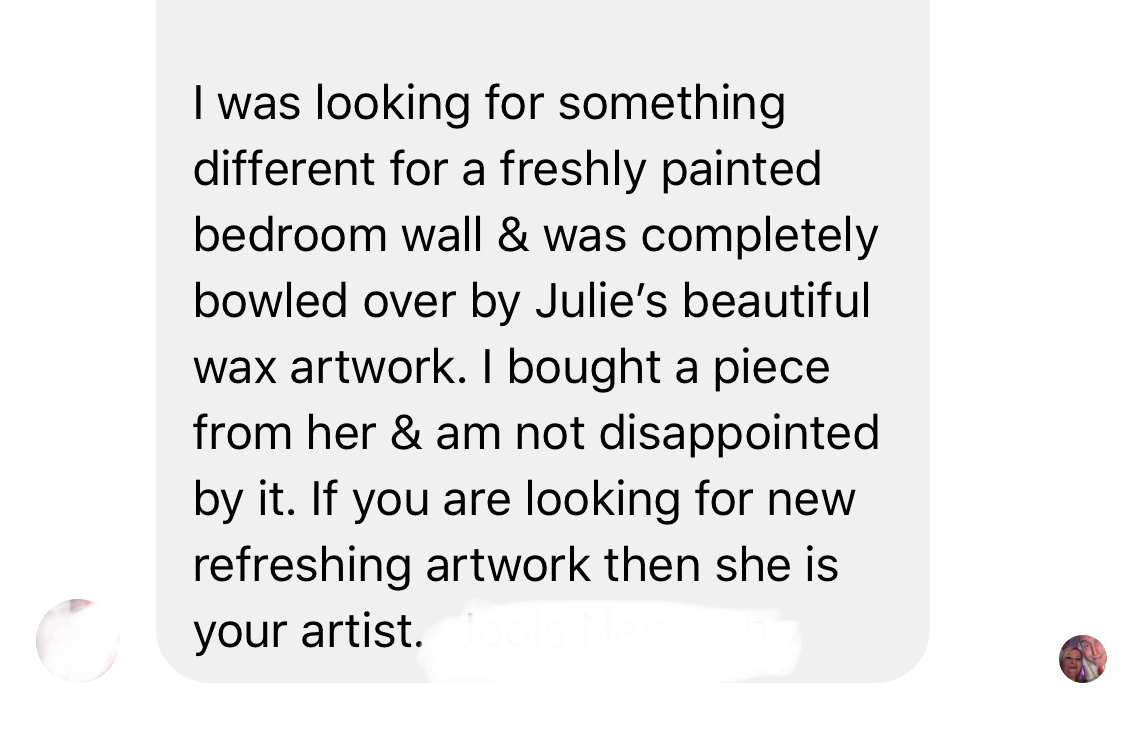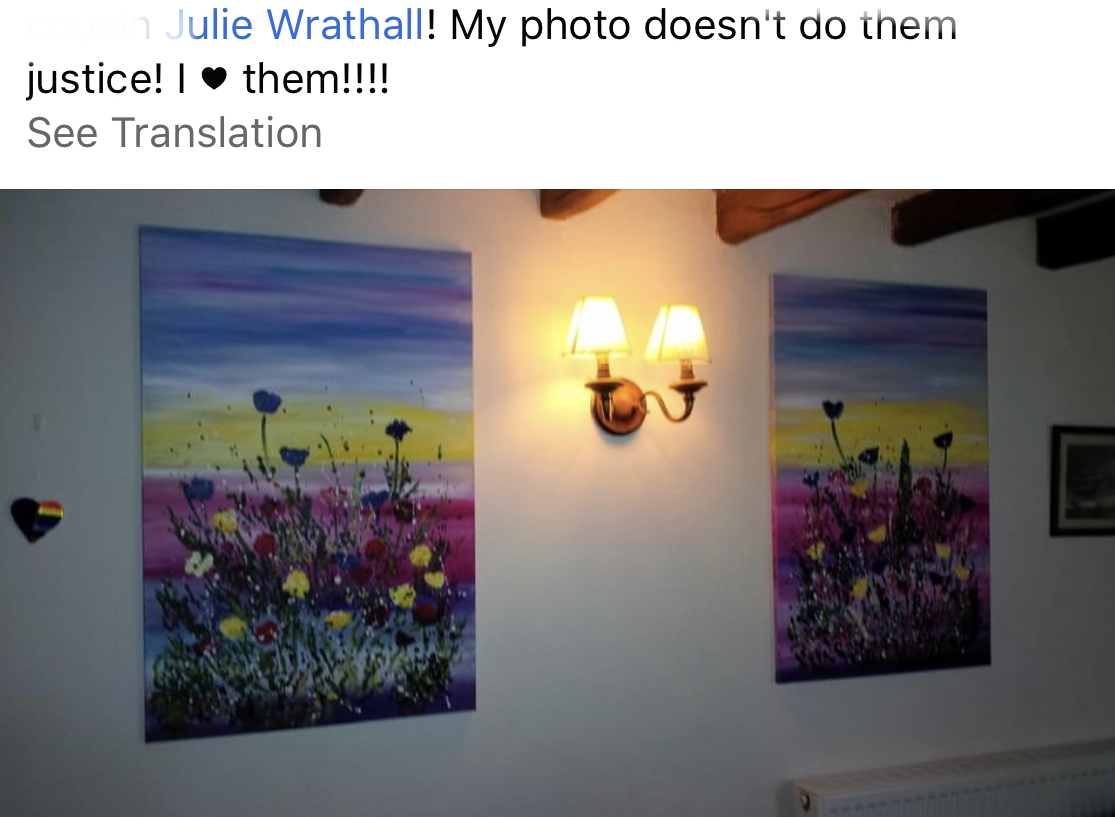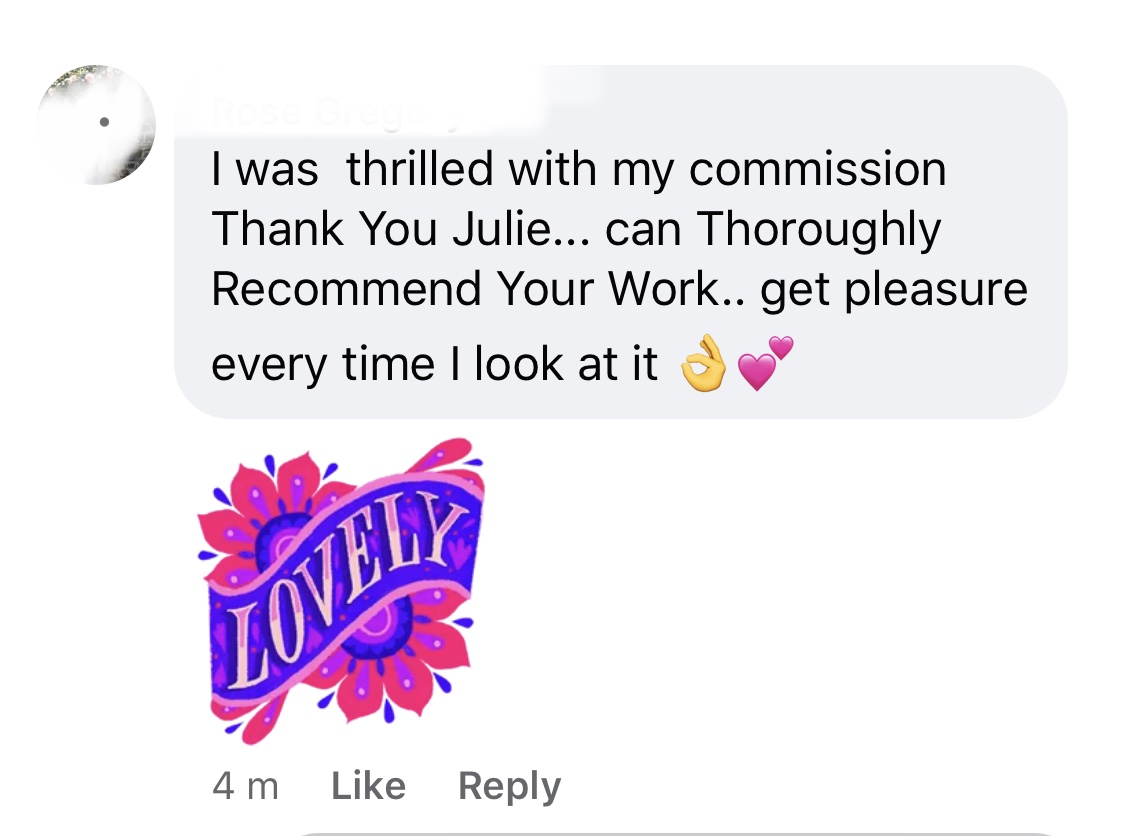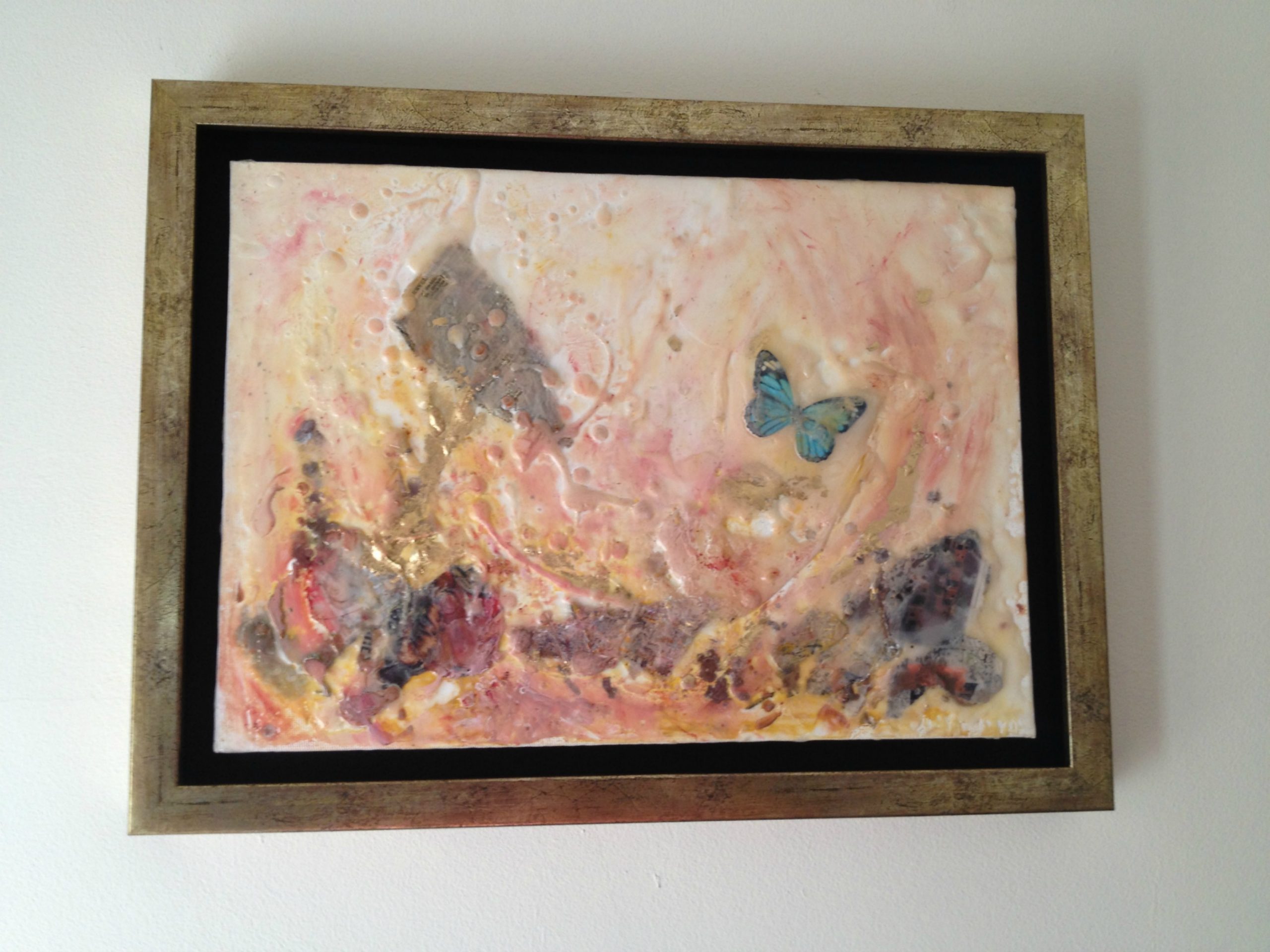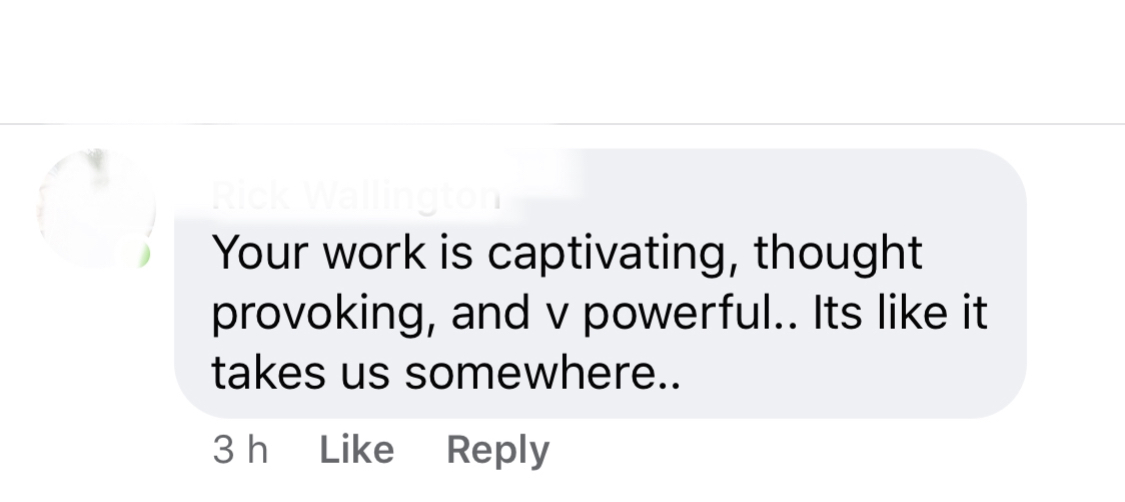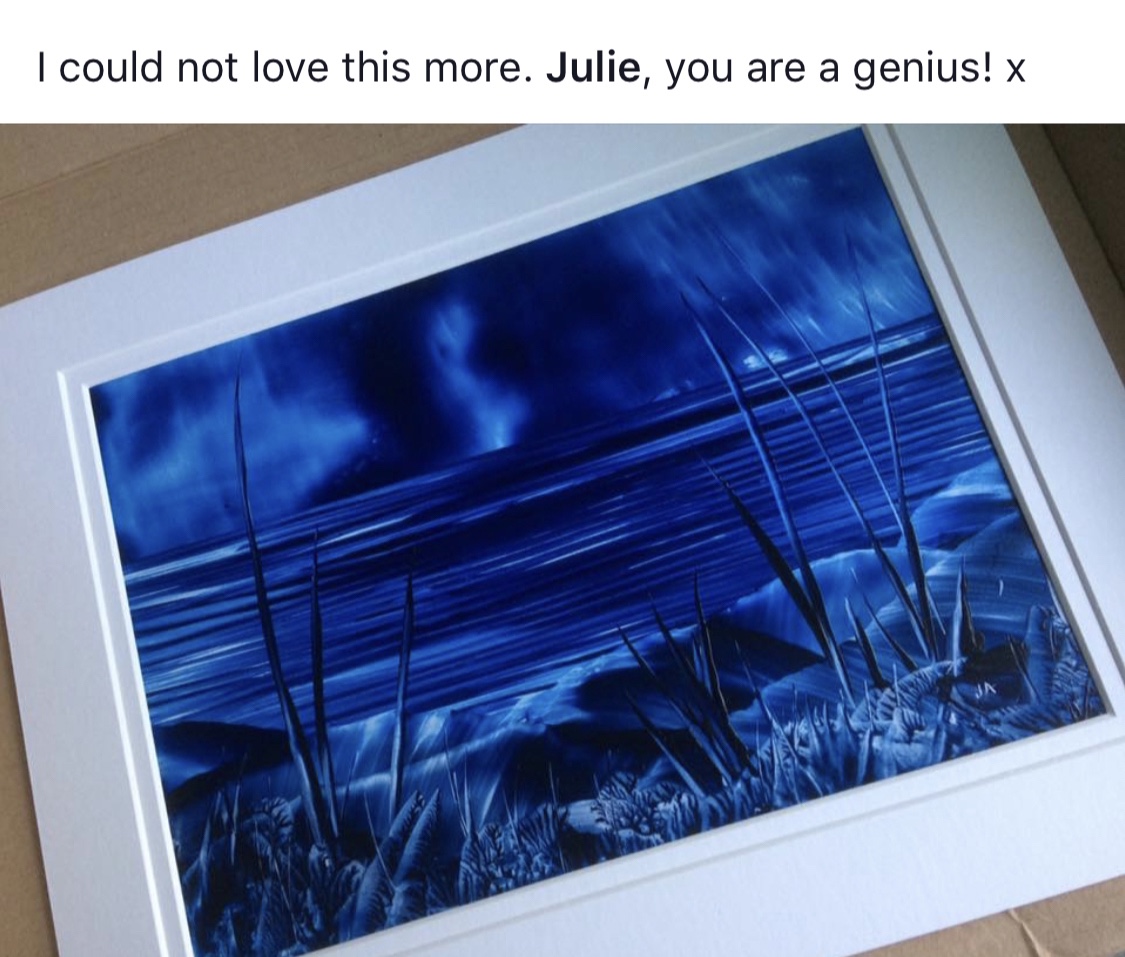 They're worth every penny. I love my 'Julie Original', and it is the perfect piece to calm me as I sit in my little office working away.

I'm such a Lucky Girl….!  It's even more vibrant in real life… Wow…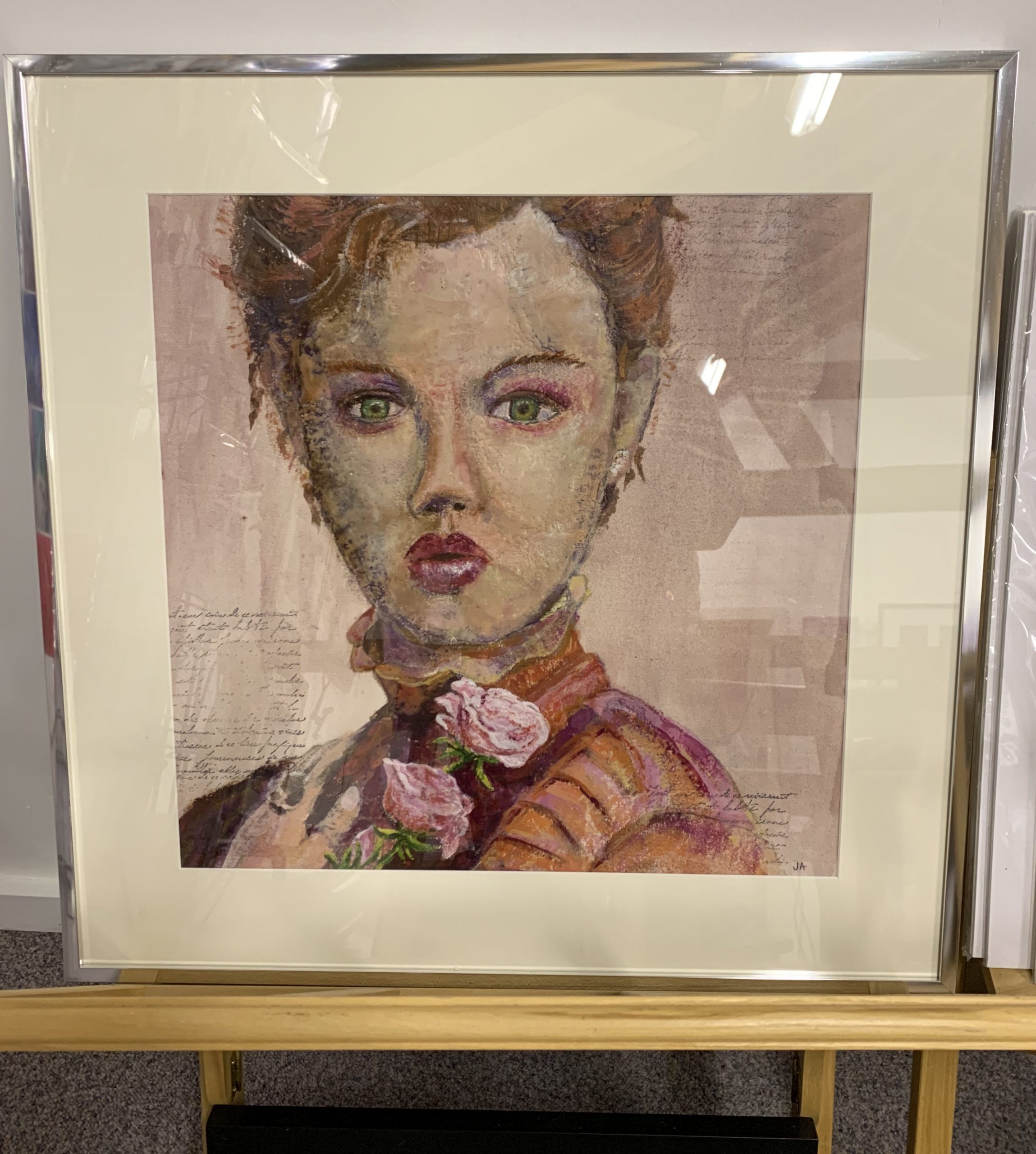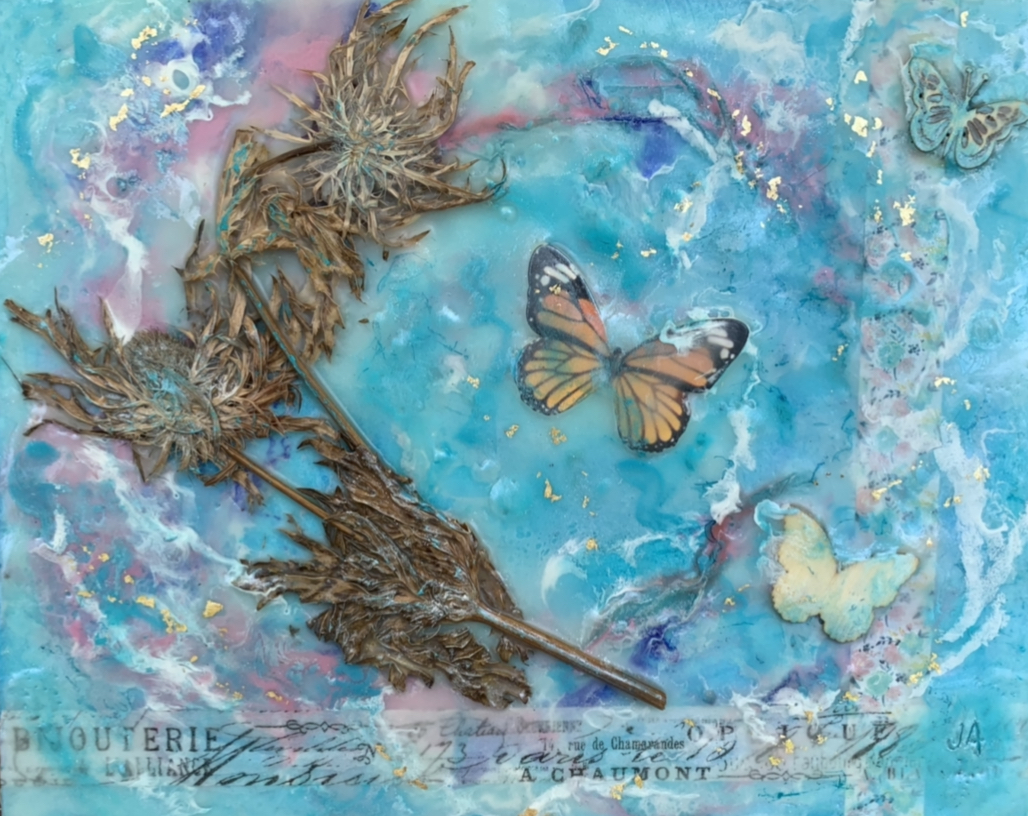 I LOVE it! It's beautiful, thank you. Far better in real life. I've decided it's too nice to hang in the bathroom – with all the different lights on it, the gold leaf looks amazing, also the butterflies, it's fantastic, thank you so much!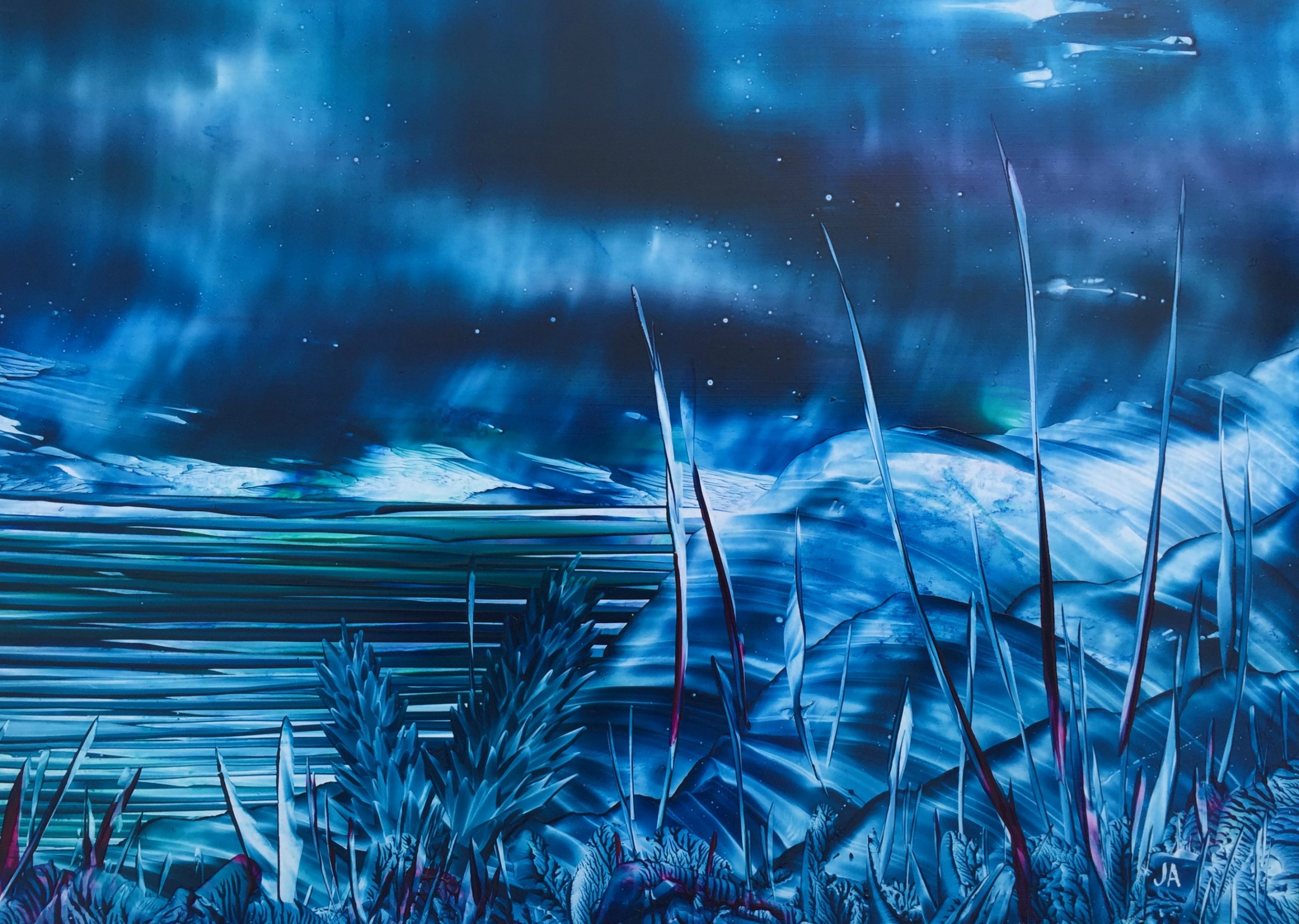 It's perfect and gets lots of lovely comments.
A little backstory on this testimonial:
I often don't find the words I'm looking for when creating a wax painting, I just 'know' when it's done, but can't always explain why….
This piece was a prime example… the painting reminded this gentleman of a time when he was a boarding school, and the thatched roof of the dining room, caught fire and came down…
He assured me it's a positive reminder of that time at school…!   I could never have predicted that part of the story, but seeing the photographs beside the work of art, gave me goosebumps, and sharing of his story was so powerful… for both of us.
My participation is only one half of the paintings story…!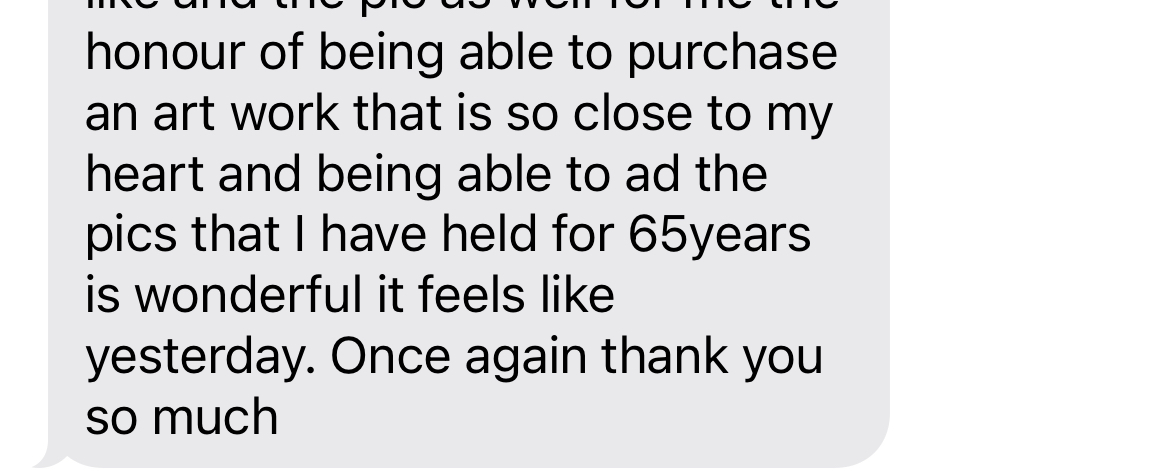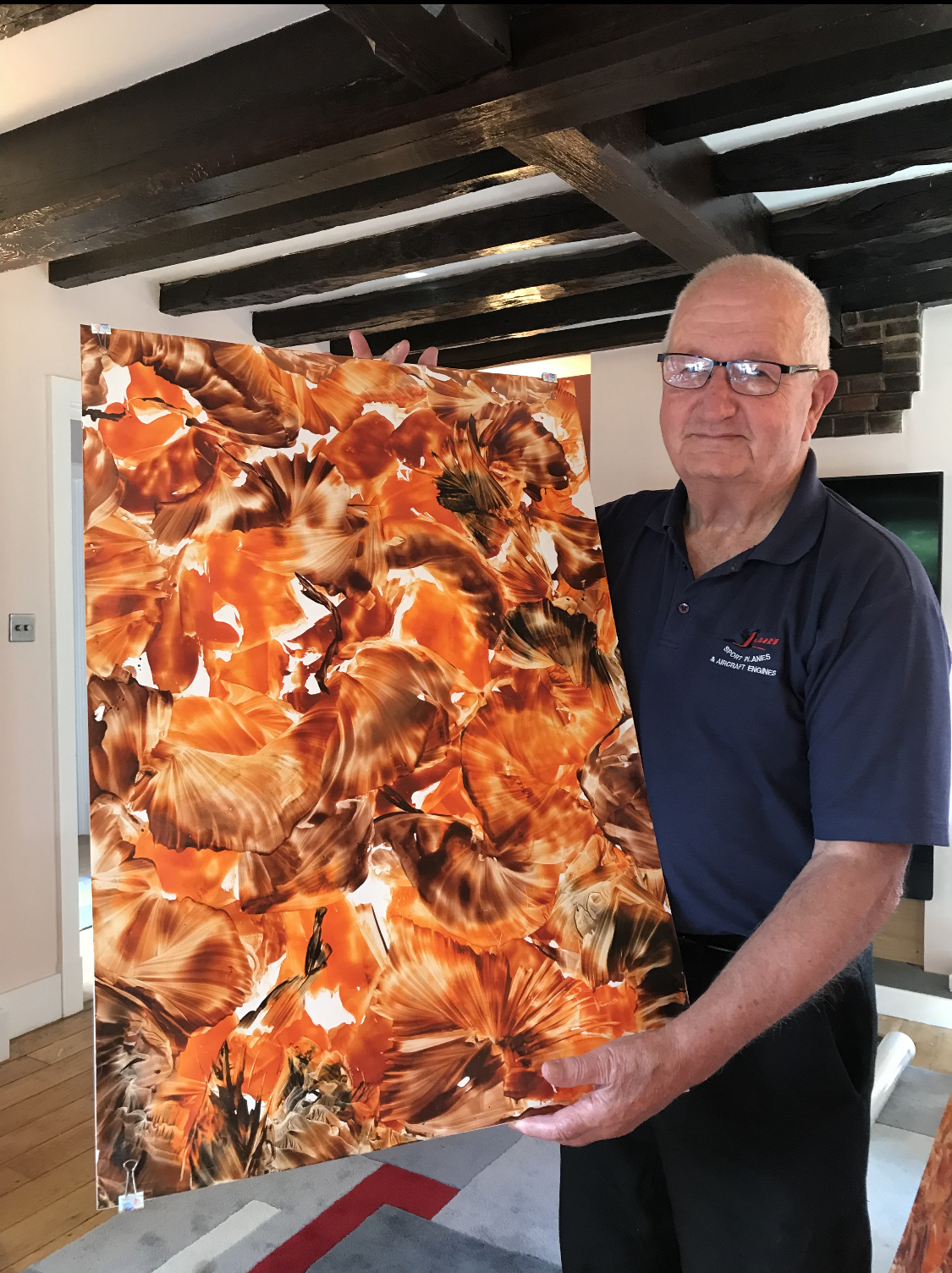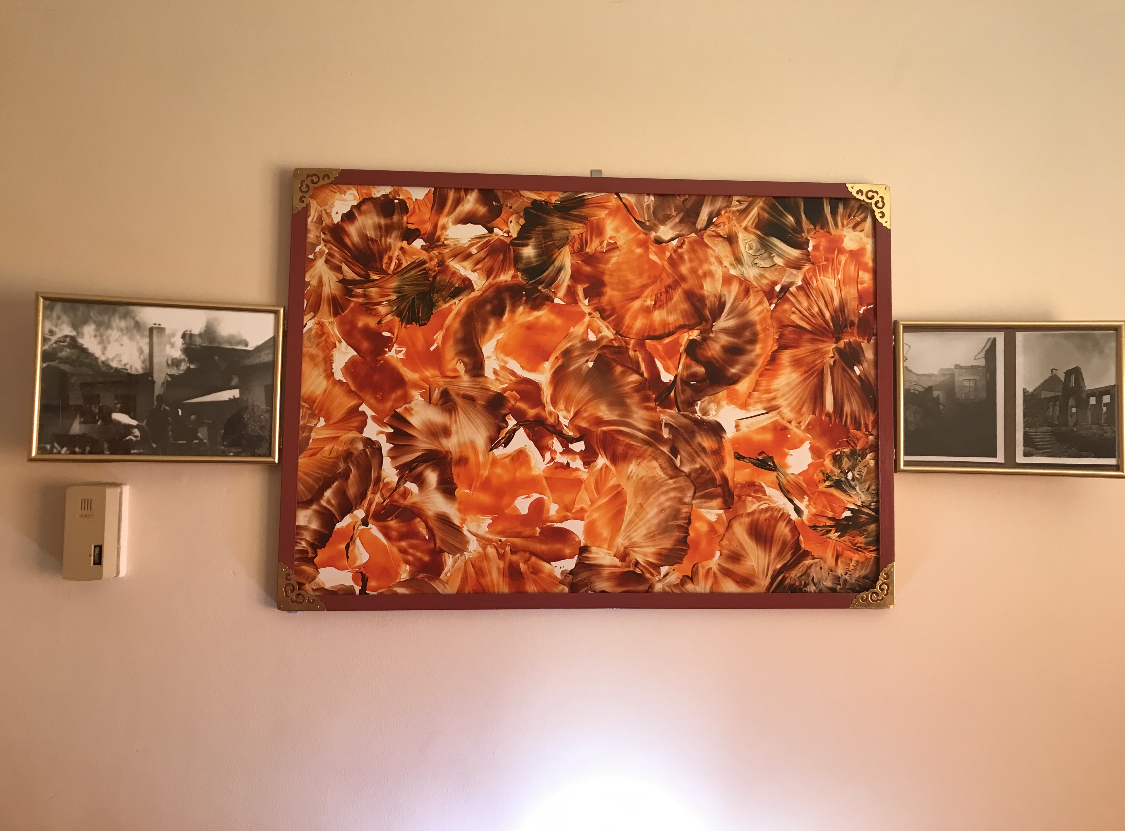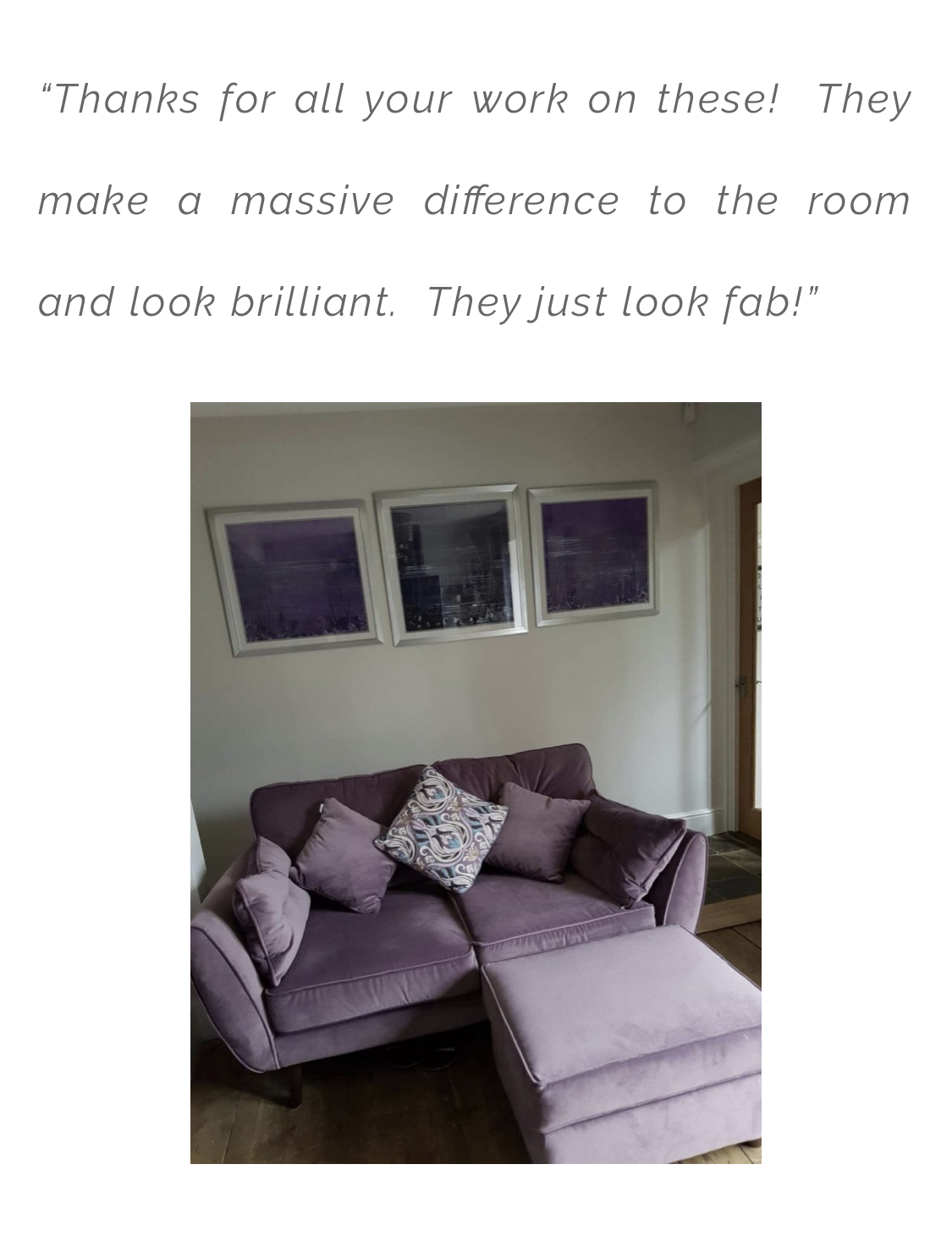 Julie, these pieces have transformed our lounge, thank you!  For anybody thinking about working with Julie on their own special pieces, it really couldn't be easier.  Julie is a pleasure to work with and keeps you involved at all stages, so if you have something in mind, it's well worth contacting her!