Hi, my name is Julie Wrathall. I'm an artist, and the instigator of Arty Heaven, based in Hertfordshire in the UK.
I specialise in the ancient art form of encaustic painting…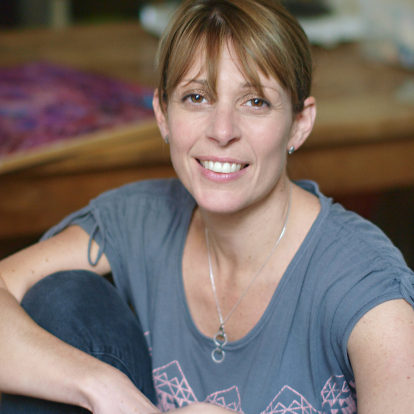 Which means I paint with hot molten beeswax. 
There is something particularly satisfying about this medium… its constant evolution, an almost living art form, which continues to breathe and evolve for months and years after the painting is completed.
Having been taught that art was 'just a hobby' I didn't believe a career in the arts was possible, until nine years ago, when I won a competition at Tate Modern in London, which changed everything!
I now creates individual works of art, filled with texture and light, and sell them here, through my website and my social media channels. 
I also teach these encaustic painting skills to others through my online courses, and help people with encaustic supplies when needed, which are extremely rare in the UK!
I love to share the joy and therapeutic qualities of wax painting… 
Something magical happens during the process of applying it, and viewing it, and I believe it continues to live, morph and evoke strong feelings for years to come.  It's a very uplifting medium.   Every changing season, or sunny day, changes the way it is viewed and perceived, which brings a constant evolution.  
Follow me on my social medias below to keep up to date with my latest work and studio chats.
You'll find me listed as Julie Ann on some of my social medias… people rarely spell or pronounce my sir name correctly, so Julie Ann has proved to be much simpler!