Learn everything I used to teach in real life workshops, brought to you online to learn from the comfort of your own home or studio, at a time to suit you, for a fraction of the cost.
Lessons are broken down into small manageable sections, with the ability to play the videos at different speeds, slow when you're first learning and following along, x2 when you're just wanting a refresher.
Go back and re-watch as many times as you wish, with lifetime access.
Get results faster, save yourself time trying to work things out, let me help you learn how to control the wax, and things to try when things are going wrong.
My videos will help you cut through the encaustic confusion.
I explain techniques in detail.
I'd had enough of trawling YouTube, which gave me tiny snippets of techniques, but not the full picture.
So, I've created these online courses to help you, they explain exactly how to apply the wax, in which direction, and how to make the marks you are looking for.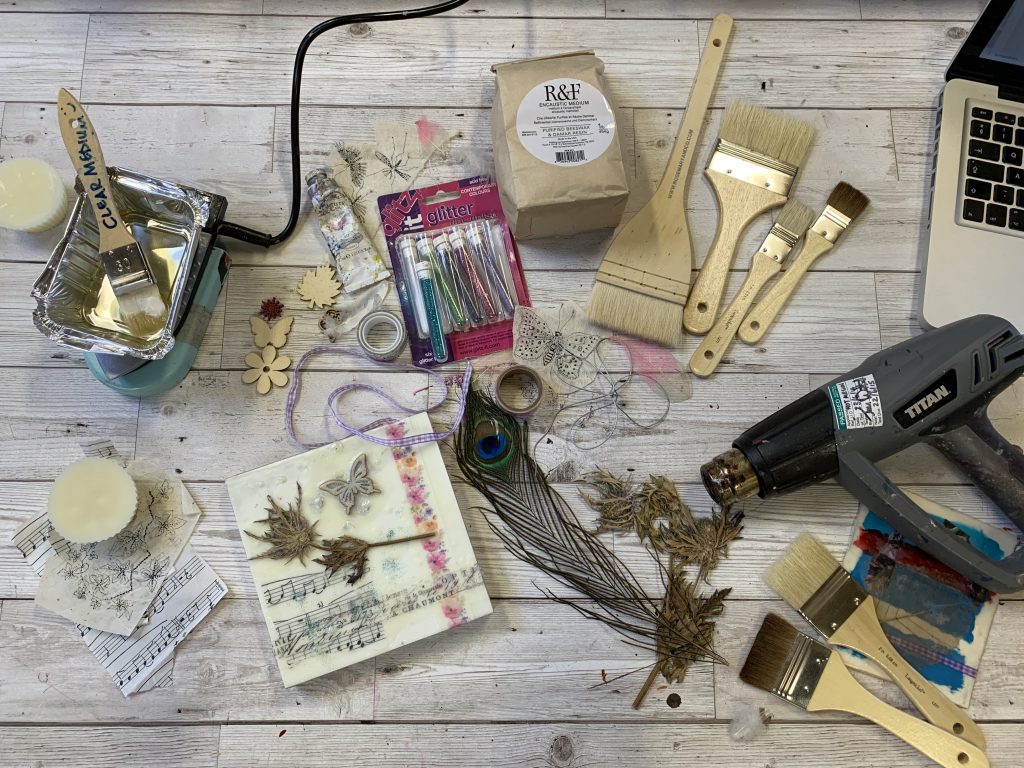 CHECK OUT THE FULL RANGE OF ONLINE COURSES HERE:
Indulge in some pure relaxing creativity… There is nothing more therapeutic than moving and manipulating hot molten beeswax, and the smell, is just divine! Click here for inspiration!