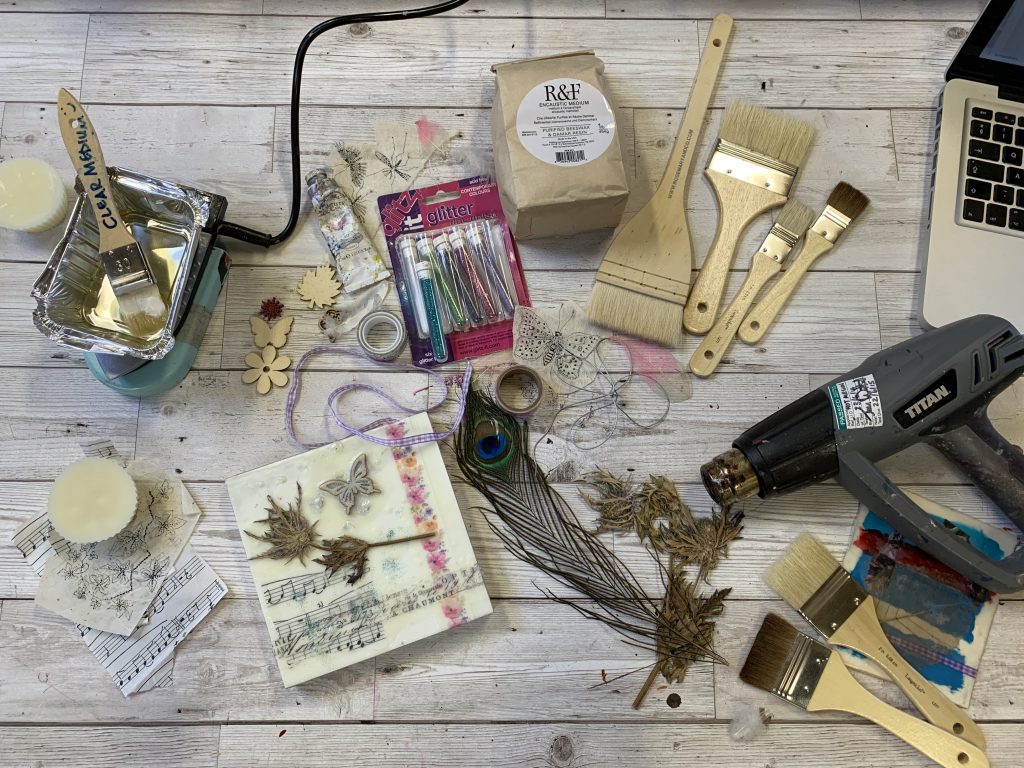 Yay!  You're here and discovering the beauty of encaustic!
My online courses cover everything I've taught in real life workshops, brought to you online, to learn from the comfort of your own home or studio, at a time to suit you, with close up, detailed explanations.
I've created a selection of options, enabling you to journey through individual courses, one at a time, or invest in a bundle of courses, which will provide hours of inspiration, and leave you buzzing with endless inspiration.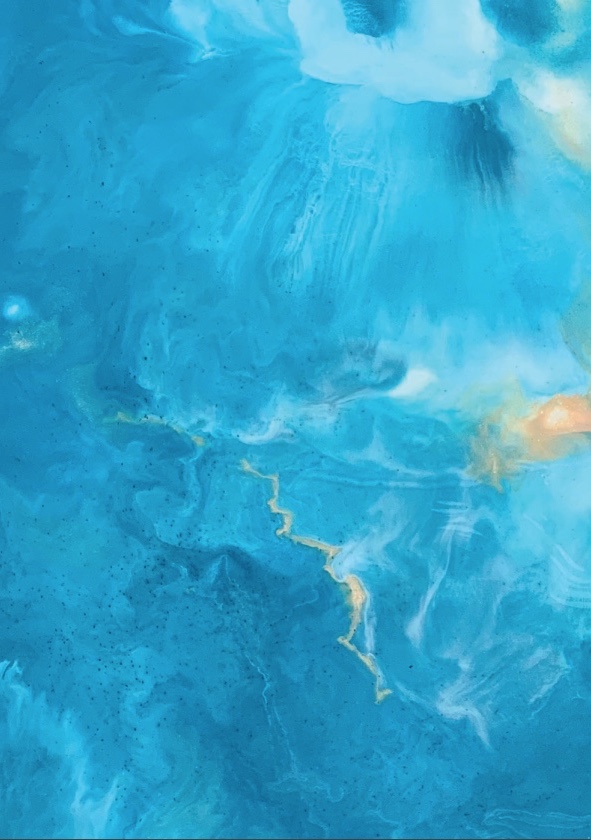 A few things to consider to guide you to the right courses for you…
Are you an artist, with a stash of supplies anyone would be proud of…?!
Wax and Dammar Courses are perfect for you!  This layered style of painting will leave you bursting with ideas… wax and dammar combines with a host of mixed media, in a multitude of ways. ↓
Do you love art, but claim not to be able to paint a straight line…?!
The lower heat waxes with the iron and stylus are suitable for all abilities, and a perfect place to jump in to find your initial flow and creativity.  ↓
There is no right or wrong choice, and both of these styles of wax painting dovetail together beautifully.
Click the images above to view videos of painting in each style, and decide which is right for you.
All lessons are broken down into small manageable sections, with the ability to play the videos at different speeds, slow when you're first learning and following along, x2 when you're just wanting a refresher.  Go back and re-watch as many times as you wish, with lifetime access.
My bundles of courses are the best value way to purchase, where you'll also get access to future online courses I create at no extra cost, or choose your course individually.
[/vc_column]