What People Have To Say About My Teaching and Painting with Wax…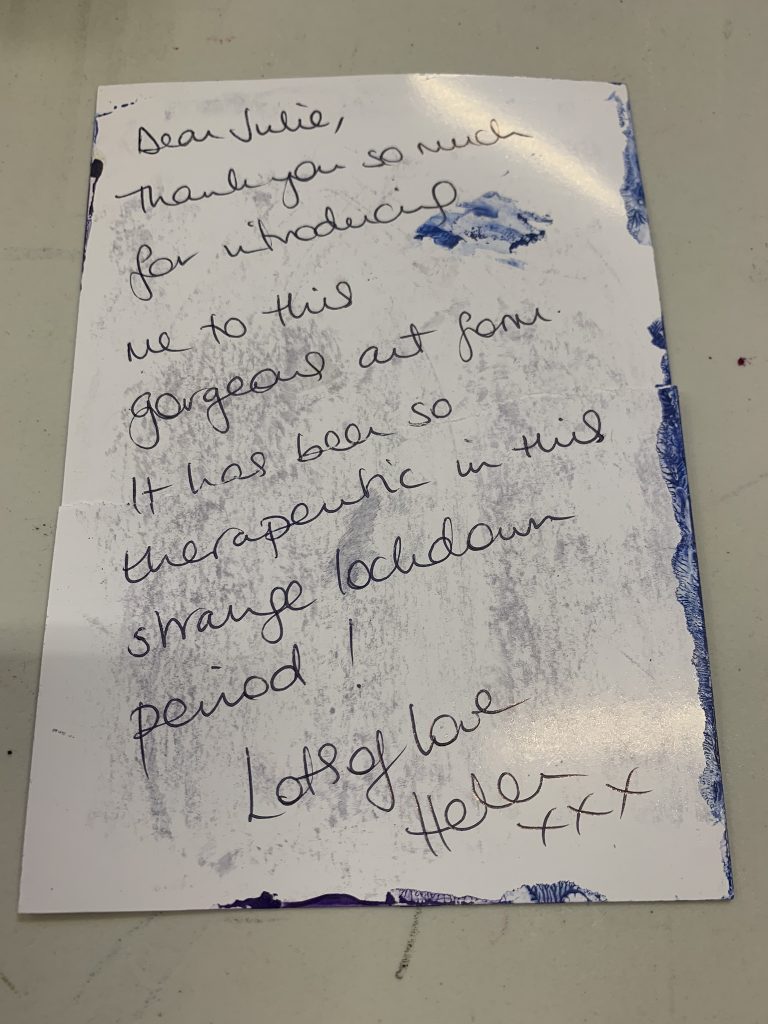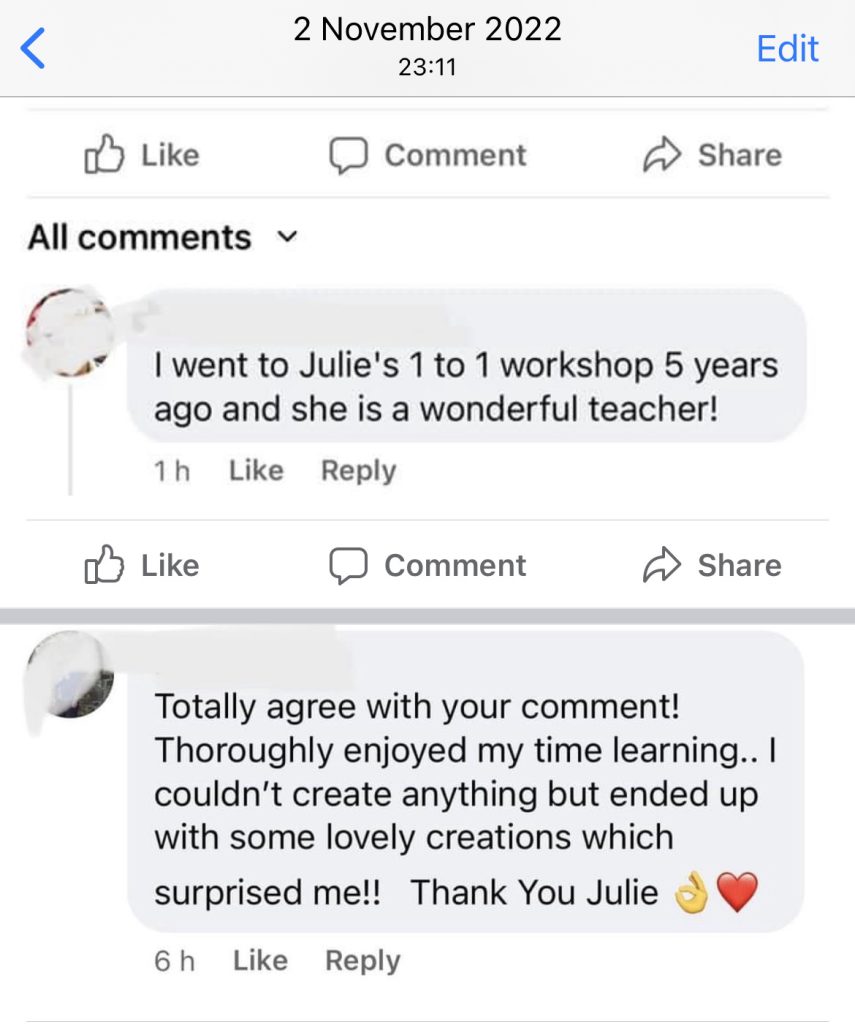 Many thanks for another great course.... really enjoyed it.  (R&F Workshop)

Just wanted to say a "Big Thank You", for the workshop yesterday - It was fab! I enjoyed every minute, and so delighted with my work - my cousin, who lives in Cheshire was well-impressed. Really, did not think you could incorporate almost anything into a collage.  I will try not to hoard too much "useful stuff"! Thanks for the links too, I will master that stylus, it will not defeat me! I'll check out the shop too. It was lovely to meet you, I'm looking forward to more workshops in the future. (R&F Workshop)

This is the BEST fun!   I've missed this so much.... (Fun Wax Session with an Iron and Prosecco Night)

"I watched the course in 2 days and I loved it. Many thanks for that."

"It's so nice you are doing these courses online, I really like your teaching style.  Thank you for your help."

I just want to thank you for a fantastic 2 days, I learnt a lot, I've become so excited, and I've googled 3 trillion things! I hope that we can stay in touch with each other and share what we are up to and hopefully meet up again.  (R&F Workshop)

I wanted to say thank you so very much for today, it was the most perfect way to share time with my friends and truly loose myself, it is every bit as relaxing as I hoped.  You were fabulous.  (Iron Workshop)

Thank you, the class was very enjoyable and informative in equal measure – so much more exciting than my first experience of wax many moons ago.   It is measured by the fact that I'm already thinking about materials I have, watching related equipment etc on eBay (!!) and about to request old oil paints on freecycle. . . .   I will be telling my friend about it and showing off our pictures when she comes on Friday. Thanks again.  (R&F Workshop)

Thank you Julie for a thoroughly enjoyable afternoon learning about the joys of encaustic wax. (Iron Workshop)

Thank you so much for your time spent teaching us about wax and how to use it, now I want to have another go and go BIGGER!   A delight.... (Iron Workshop / Hotplate Workshop)

What a fantastic afternoon I've had with my daughter at Julie's studio. Not only is Julie lovely, friendly and enthusiastic but she also let us both play around with the wax. Thoroughly recommend as a lovely mother/daughter activity to do, or for any of you that would like to relax and get in touch with your creative side.... (Iron Workshop)

Excellent workshop, so enjoyed it, lovely day out. Your teaching was very clear and your teaching style stimulated me to experiment more. Thank you so much for a lovely day. Very best wishes for your future workshops.... (R&F Workshop)

I had such a brilliant time yesterday at JulieAnns Gallery learning about encaustic art. It was so satisfying to melt wax and 'paint' with it using an iron! I think I may become addicted....

Wow! Many thanks for such a fun morning. I can't wait to get experimenting/perfecting. So much to learn.... (Iron Workshop)

Just wanted to say that I had a great time at the course and have been experimenting with some artwork as I am finding it really good fun...!   (Iron Workshop)

I really enjoyed our prosecco night, I definitely want to come back and do a proper workshop.... Thanks again for another enjoyable afternoon yesterday, I am really pleased with my picture...!
WANT TO TRY WAX PAINTING FOR YOURSELF?
LEARN ENCAUSTIC
To learn how to paint with wax yourself, whether a total newbie, or a seasoned pro… Go here to find my online courses and introductory resources.
BUY WAX SUPPLIES
Finding encaustic wax supplies, can be tricky, a bit like gold dust here in the UK… I can help you… Explore and be like a kid in a candy (wax) store.