Description
A multi layered, colourful piece to loose yourself in.
My mother always used to say "Julie! …. You're away with the fairies….!"
"Yes Mum… It's a great place to be…!"  😉
Allow the colours and texture to take you on a journey back to your imagination.
Encaustic Wax Paint with Mixed Media, on Birchwood Panel
60 x 60 x 5cm
Unframed Ready to hang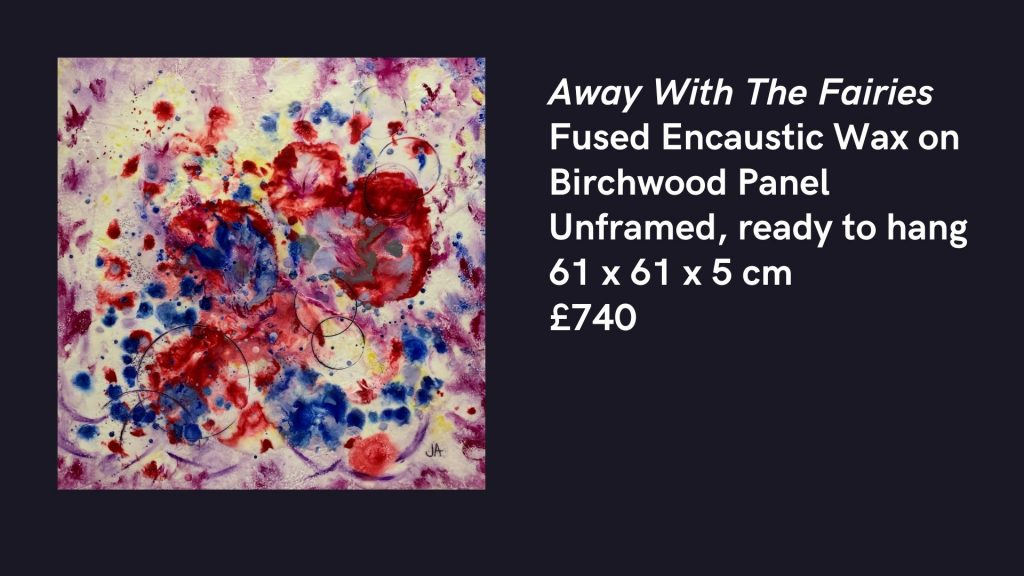 Comes with signed Certificate of Authenticity, and includes free UK shipping, enquire for overseas shipping costs.