Description
This painting brings a stillness and a calm to your room.  Amazing colour and depth.
One of a kind, original and unique.  These wax paintings radiate amazing energy into your room.
Hang individually, or group them in two's and three's to give your wall the wow factor.
Dreamy blends of imaginary lands whisk you off to magical places.   Framed, one of a kind original encaustic art work, painted with an iron.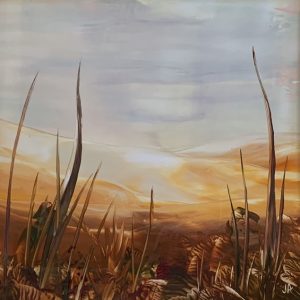 Title: Evening in Sedona
Size:  Frame = 33 x 33cm   |   Image = 20.5 x 20.5cm
Medium:  Encaustic Wax on Specialist Encaustic Paper
Framed, ready to hang.
Includes free UK Shipping.  Enquire to calculate overseas shipping costs.