Description
Gentle, soft monochrome landscape full of light.  One of a kind, original and unique.  These wax paintings radiate amazing energy into your room.  Hang individually, or group them in two's and three's to give your wall the wow factor.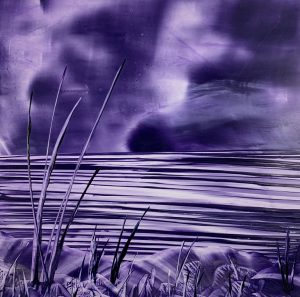 That amazing feeling, when you've had a great night out, you're buzzing, and you have that long, delicious, peaceful, long walk home… breathe in, and feel the calm…
Title: Long Walk Home
Size:  Frame = 33 x 33cm   |   Image = 20.5 x 20.5cm
Medium:  Encaustic Wax on Specialist Encaustic Paper
Framed, ready to hang.
Includes free UK Shipping.  Enquire to calculate overseas shipping costs.