Description
This piece consists of three individual pieces, double mounted, with backing boards, ready to be framed.
A soft blend of pinks and blues, communicating straight to your heart and soul, bringing harmony and balance.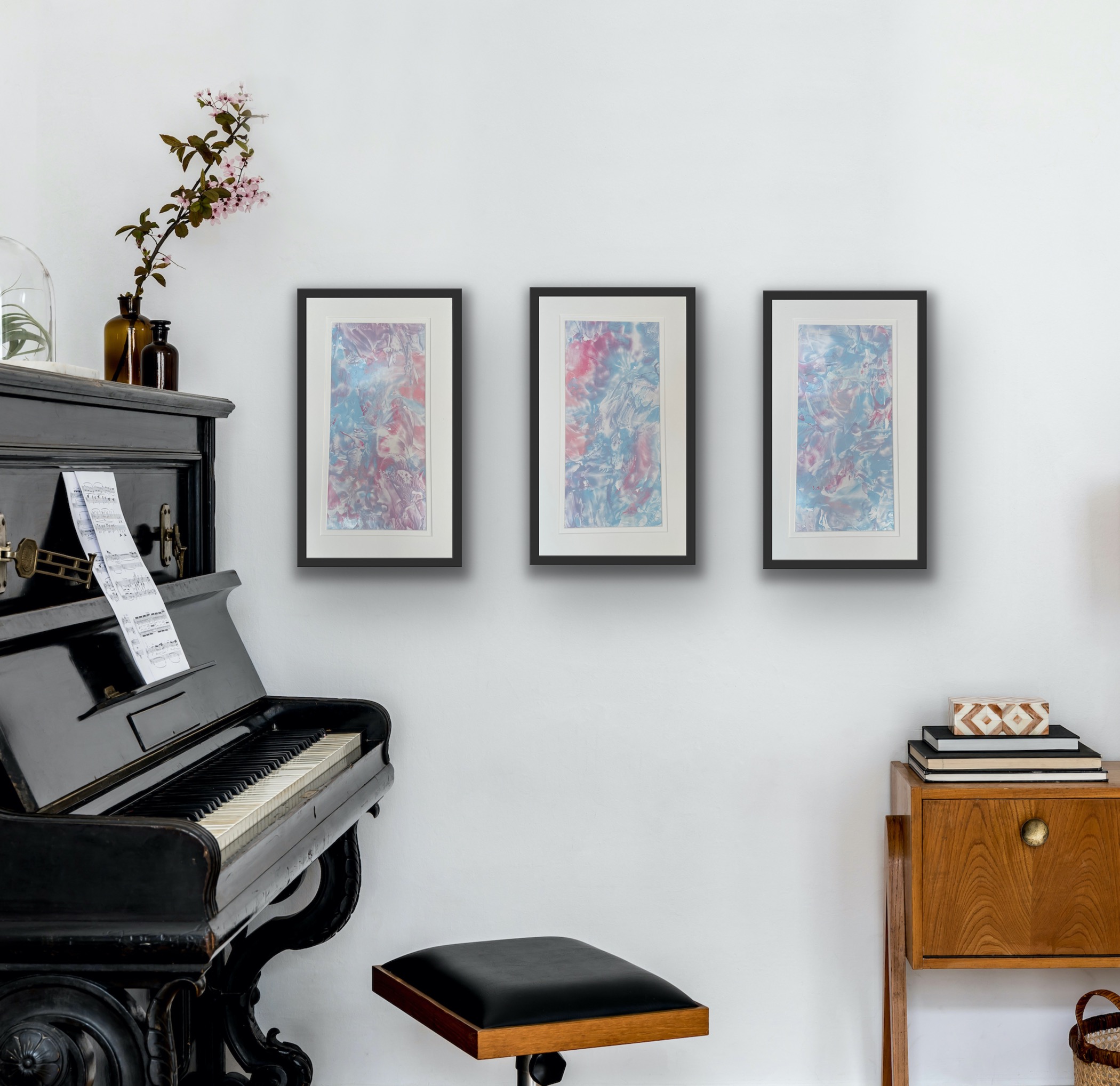 Each mount is 52 x 30cm, images are 41 x 19cm.
Price includes UK Shipping, please enquire for overseas shipping costs.