Description
Gentle, soft landscapes full of light.  One of a kind, original and unique.  These wax paintings radiate amazing energy into your room.  Hang individually, or group them in two's and three's to give your wall the wow factor.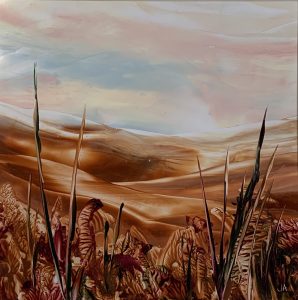 Title: Morning Light
Size:  Frame = 33 x 33cm   |   Image = 20.5 x 20.5cm
Medium:  Encaustic Wax on Specialist Encaustic Paper
Framed, ready to hang.
Includes free UK Shipping.  Enquire to calculate overseas shipping costs.