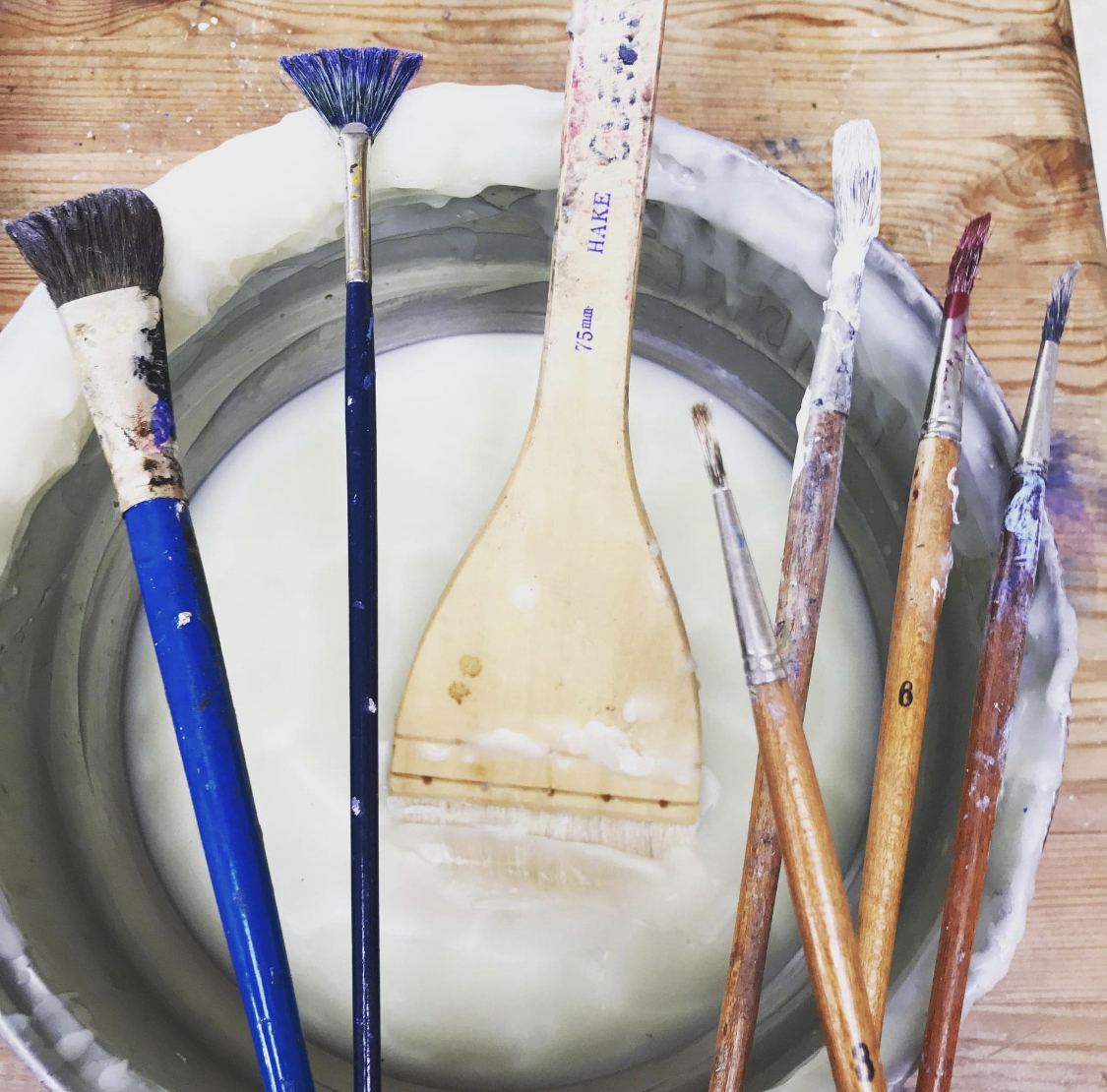 Great news that you're interested to learn encaustic… that is, how to paint with hot molten wax…!
Let me start by saying, it is the most versatile art form I have ever encountered, and it is honestly as limitless as your imagination once you understand the basic rules…
I could talk endlessly about all the ways in which you can paint with wax… so please remember that there's no one way…
Those who claim they can't draw a straight line, love it…
Boundary pushing artists get as wild and creative as their imaginations will allow….
It is both a crafting hobby, and a fine art… It is a safe entry level art form, it is also a serious investment in time, money, health and safety… You can use it as you wish…
Learn Encaustic: 
Here are three short videos giving an overview:
Painting with an Iron - No health and safety considerations, super easy to start!
Painting with a Stylus - Again, few health and safety considerations, and super easy to start!
Layered painting with wax and dammar, working at a higher heat, health and safety considerations and good ventilation needed, but wonderful to create with, and as limitless as your imagination, once you fully understand the basics!
**BLACK FRIDAY OFFER – 25% OFF ALL OF MY ONLINE COURSES THIS WEEKEND… ENTER CODE:  BF2021 AT CHECK OUT… ENDS JUST BEFORE MIDNIGHT 29TH NOV 2021**
RATHER BOOK A 1-1 SESSION WITH ME…?
Sometimes you just want some direct advice, specific to you. Book a 1-1 video session here.