Wrist Photos
This post will only make sense if you have clicked through from my newsletter or blog post…
It is in relation to my wrist injury in 2018, and wondering if I would ever be able to paint again…
Pictures taken at various stages between 12th – 30th June 2018, and one today, a year later.  The formatting has gone sideways… so please excuse that….
The offending sweetcorn tin, looks quite unoffensive until you spot the lid sticking up.
and some very dodgy handwriting, as unable to hold a pen any more….
don't scroll down if you're squeamish….
and if you've landed here by accident, you might want to move along..!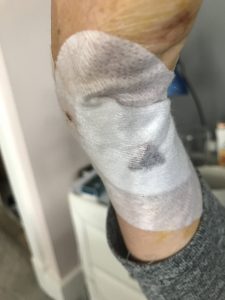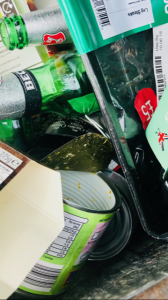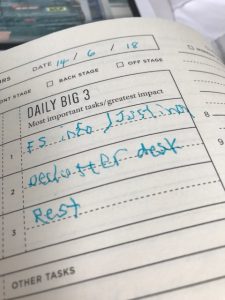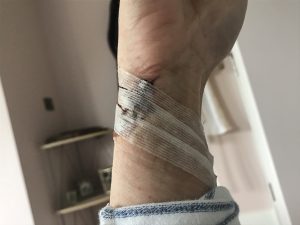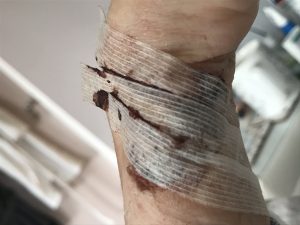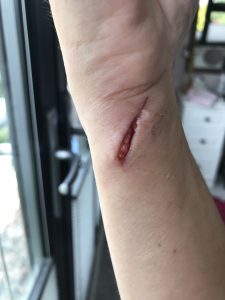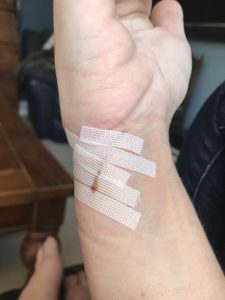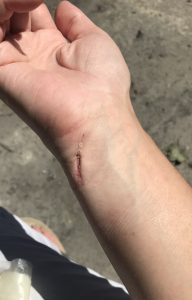 and one year on today…. 11th June 2019….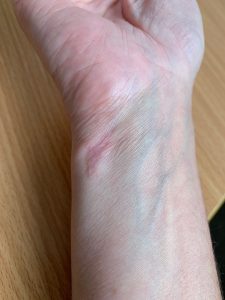 Thankfully, back and able to paint again… so watch this space for more art soon….
Don't put off what you want to do today until tomorrow….