Creative New Year… 20% Off…
I hope you've all had an enjoyable Christmas, it's been very quiet in the Wrathall household, none of the usual shenanigans that usually goes on… it's been enjoyable, albeit different to previous years.
I took some time out to have a total break from e-mails, social media, work and all things digital, and I feel so much better for it.
Just spending quiet time with my family; chilling, relaxing… I think a jigsaw puzzle was the most taxing thing I did other than eat and drink… I needed it…!
Anyhow, feeling better for the break… I'm raring to fire the hotplate up, and get going again…
I want this to be a Creative New Year… continuing to inspire and share amazing wax art with you all.
Learning something new is always high on my priority list, it keeps my mind off the news, and improves my mental health no end.   I'd love to share that with you too.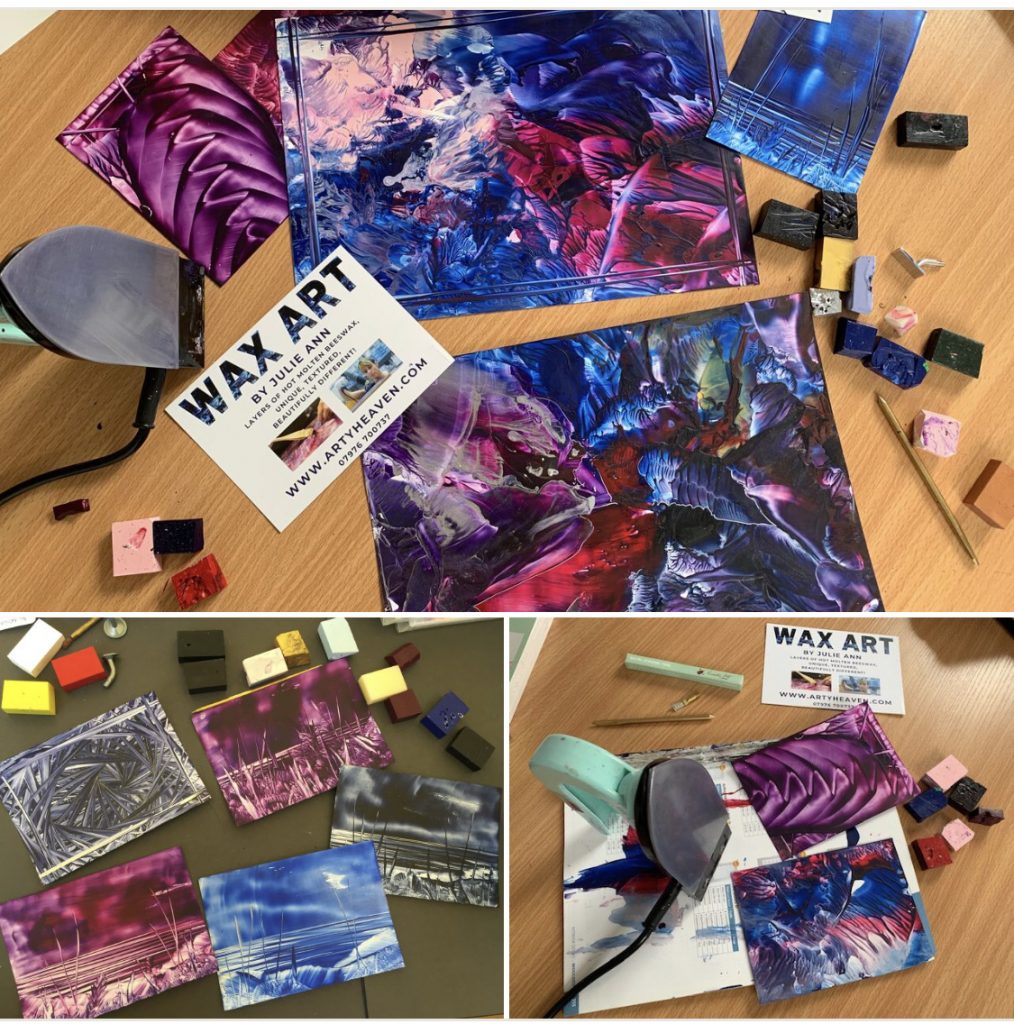 To help that along, I am offering a 20% discount on ALL of my Encaustic Wax Online Courses.
I've added some new mini courses too, so check those out.
Whilst these are online courses… and I just said that I'd needed a total digital break…! The emphasis is on you, putting the skills I show you into practice, and loosing yourself in creativity.
I help you through the 'what products to buy' quandary, depending on your budgets, I can help save you money on mistake buys.  There's a free Facebook group to share your creations, and I'm available at the end of an e-mail if you have a question, or a problem you really can't work out.  I get it, Encaustic can be confusing!
Providing you have the time to watch and put into practice, (time being something many of us have right now) the encaustic wax bundle will give you the best value of all.  It covers all aspects of wax painting and will give you enough skills and techniques to keep you inspired all year.
This discount is only available over the New Year weekend though, so don't hang about.
Just enter: NEWYEAR2021 in the coupon code when you get to the checkout, and ensure the 20% is taken off the course price before you enter payment details.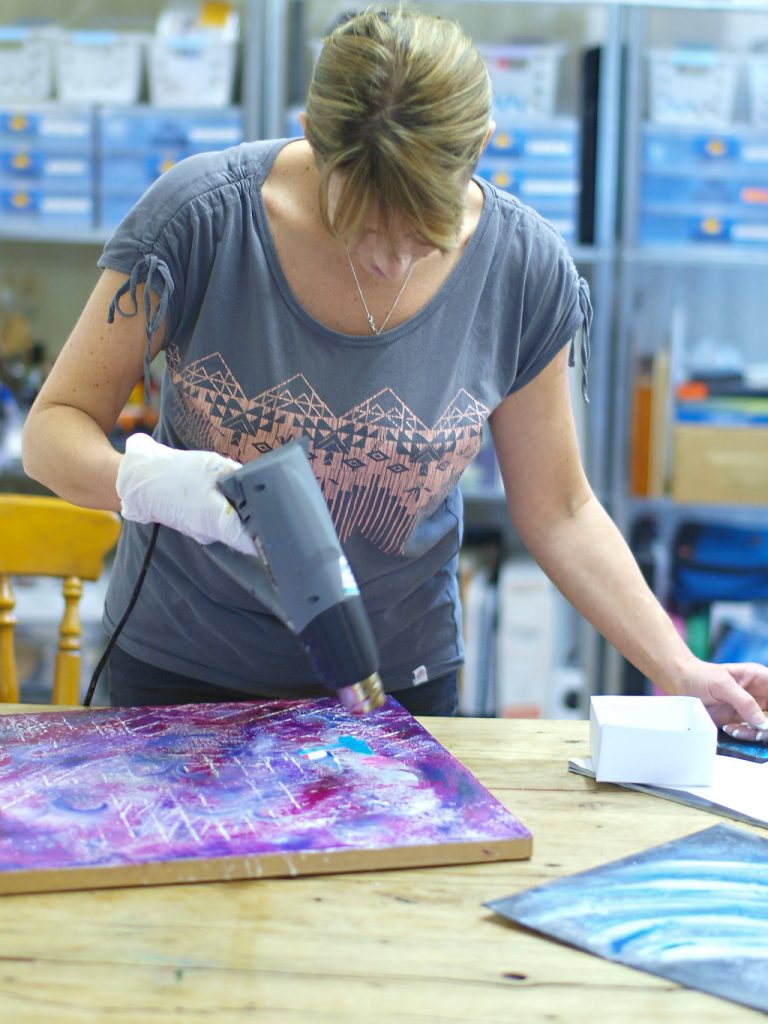 Any problems, let me know, but otherwise, I look forward to sharing a creative 2021 New Year with you all, and can't wait to see what you create!
Happy Waxing.
Julie. x