The Disruptive Niche Podcast Interview
I'm on iTunes….!
Last week I was interviewed by the super talented Jeanette Lendon, from Jet Black Squares, on her Disruptive Niche Podcast, where she interviews businesses who are doing things differently in their chosen niche…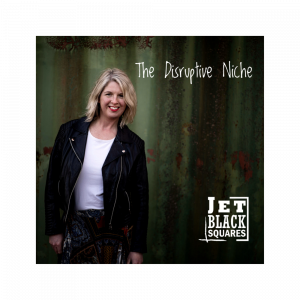 I qualified because I paint with wax, which, lets face it, is pretty unusual…!
We talk about:
– How I discovered encaustic wax
– The scrapes I got myself into when asked to repair some highly valuable paintings!
– Our old studio days, we both rented studios in the same complex
– What's changed since Covid – Erm…. Everything!
– Art Retreats and Scholarship to Encaustic Conference in America all cancelled, but the positives to come out of that
– My commission process and new ways to work with me
– Supporting bees
– Plus, some important rapid fire questions… Marmite – Rugby – Red or White…?!
– It's a fun listen… Put kettle on, and step into a 30 minutes of laughter, fun and wax….
Tune in, subscribe and discover some of life's disrupters and change makers…
You can find my interview here:
iTunes link – https://podcasts.apple.com/…/the-disruptive-ni…/id1511723306
Website link – https://www.jetblacksquares.com/…/episode-9-julie-from-arty…