Encaustic Wax Workshop for Maggie Grey's WOW books
Encaustic Wax Workshop for Maggie Grey's WOW Books…
I was asked to write an encaustic wax workshop for Maggie Grey's WOW (Workshop on the Web) books, published by d4daisy Books…  what feels like a lifetime ago…
I started the communications with the editor, paperwork in place, I'd drafted my first workshop revision… and then Covid hit…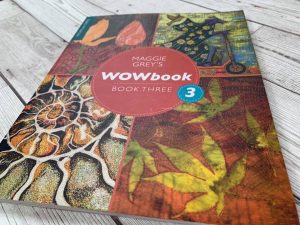 Photography for the article had to go on hold whilst the world ground to a halt…
We finally got to shooting the photographs for the workshop in July 2020…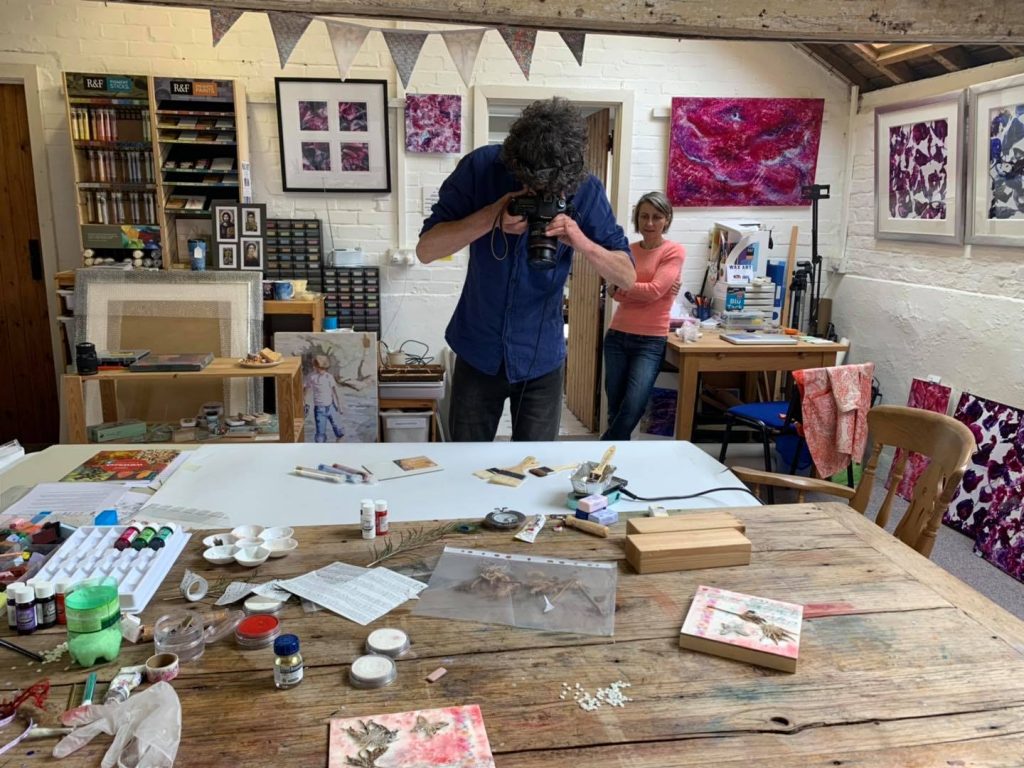 I had created a very paired down tutorial of how to paint with wax… (that's an entire book on its own!) and created a great first step introduction to wax and dammar encaustics for their readership…
I was delighted when they contacted me and asked if we could add some more stages to the workshop "as it was such a good technique!"
So, we arranged a second visit, and added some more steps!
I love watching the creative process, it was the first time I've worked with a publisher, so seeing the creative process of pulling a book together first hand has been fascinating.
We missed out on the WOWbook Six edition, but I will finally be able to reveal all in WOWbook Seven…  Which is coming soon…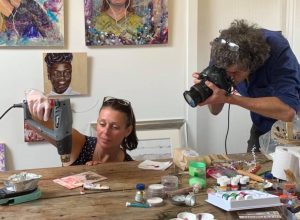 We have the most amazing photographs, and I'm itching to share them with you all, but I'm not allowed to share any until after the workshop release, which I'm hoping will be around June 2021…
I do have permission to share this tantalising snippet of one of the photographs being edited though… doesn't it look AMAZING…!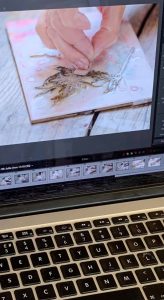 I'll be sure to shout from the rooftops about it when I have the release date…
I always said encaustic would catch on over here… supplies are getting more and more available, and being able to share through these kinds of publications will help tremendously.
If you can't wait for the release date, check out my
online courses
here!