Let The Art Begin
I said last year that you would see more art from me in 2021…   True to my word, I want to share an upcoming exhibition with you.
An art exhibition… with a twist…
Come and join me, from the comfort of your own home….
How does that work…?!!  I hear you ask…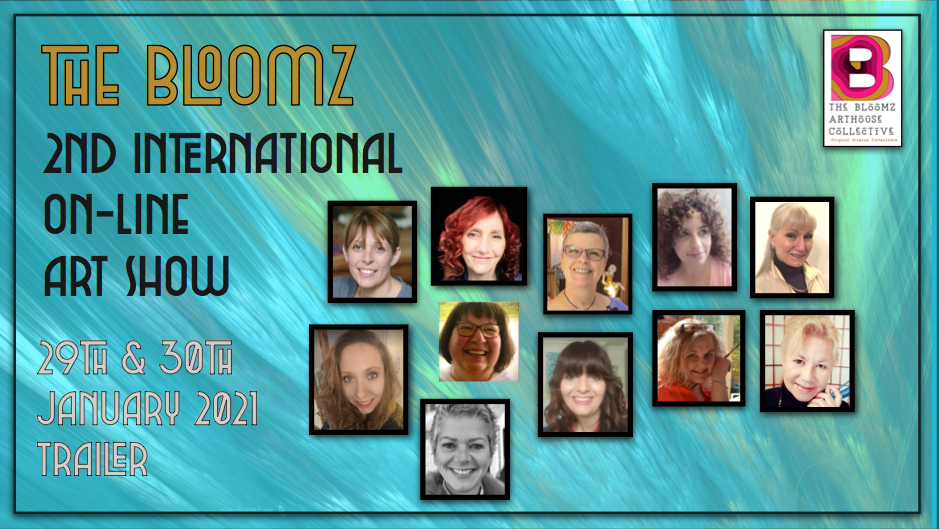 I will be joining ten other artists, on the 29th and 30th of January.
This is an art exhibition held over Zoom, but with an opportunity to speak with all of the artists directly, as we will all be hanging out in our own exhibition rooms.
It isn't as complicated as it sounds, I promise…!!
Here are some comments from our first show back in September…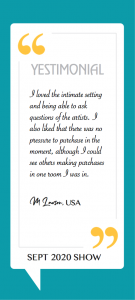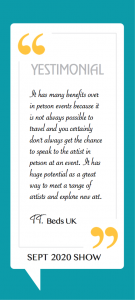 Come and join us!  You will need to register for a ticket, which are free of charge.  You won't be signed up to any newsletters as a result, it's literally just so we can keep track of tickets, and send you the joining instructions.
Get your ticket(s) here: www.thebloomz.co.uk
If you want to understand how it all works a little better, and what to expect from the shows… here's an interview I did with fellow Bloomz artist Cindy Porter a couple of days ago.   Pop the kettle on, have a listen, then register for your ticket!
I will be sharing my entire journey of encaustic to date for this exhibition, so a really unique opportunity to tune in and find out more.  (With hindsight, a tall order perhaps….   But, I will aim to capture as many highlights as I can…!!)
There is no replay of the show, so pop it in your calendar and join us live…  Go here for tickets.
Look forward to seeing you there!
Julie.