Lets Get Creative in February…
It's the start of the month…. Have you spent any time planning any time to get creative over the next few weeks?
That's exactly what I've been doing this weekend, and boy, there's a lot coming up…
We will be kicking the month off as usual with our First Wednesday Wax Creation Day.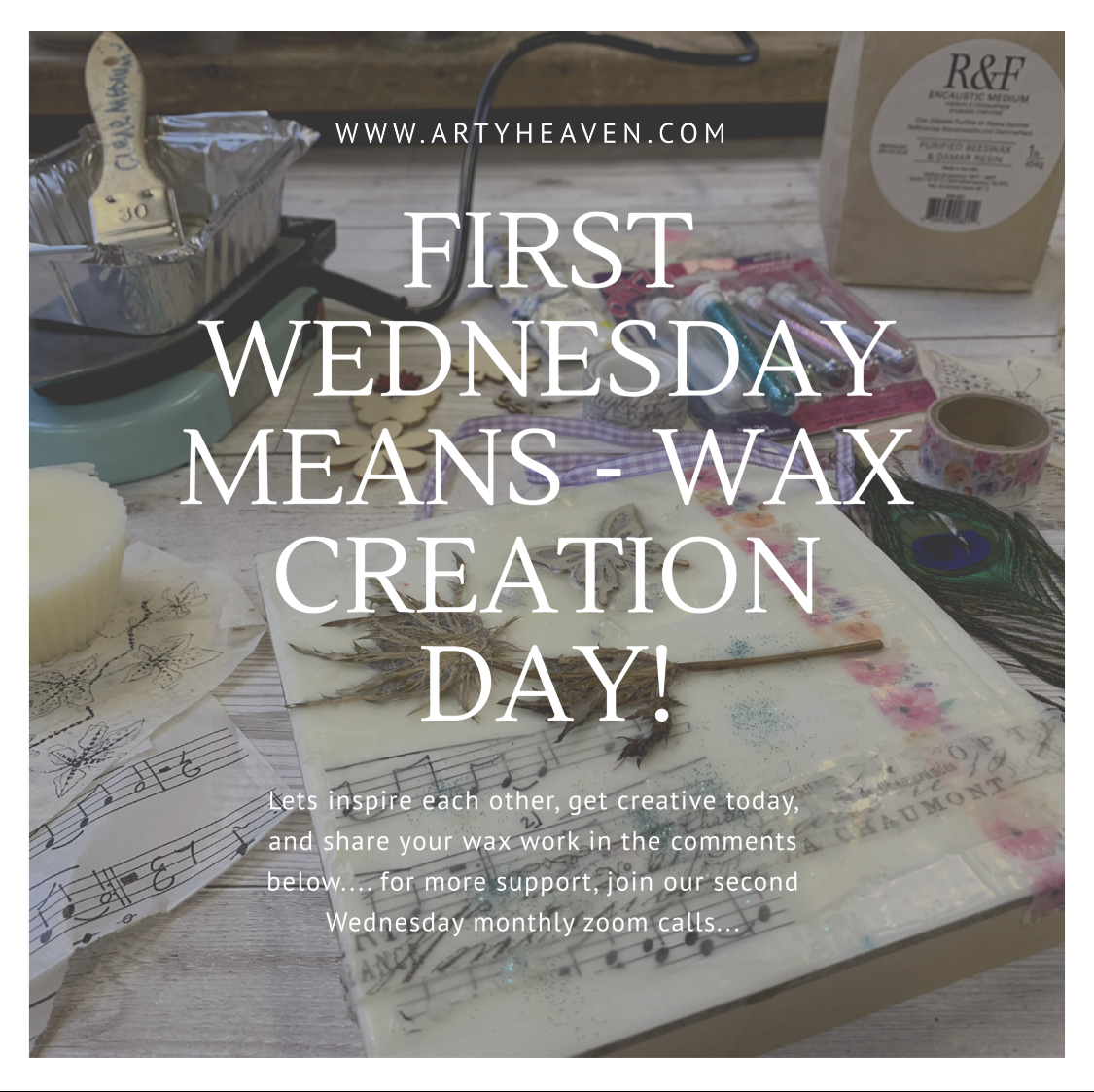 Will you be making some space to get creative too?
It always coincides with my Wednesday studio open sessions, so if you're near Hertfordshire in the UK, come and visit and get inspired. (Details and open times below)
Can't make it to the studio?   Just get together with a friend or family member, and spend a little time creating.
It always lifts the spirits, especially at this time of year, and all the nicer to create in company!  Don't forget to share your creations in the thread over in my Free Facebook Group.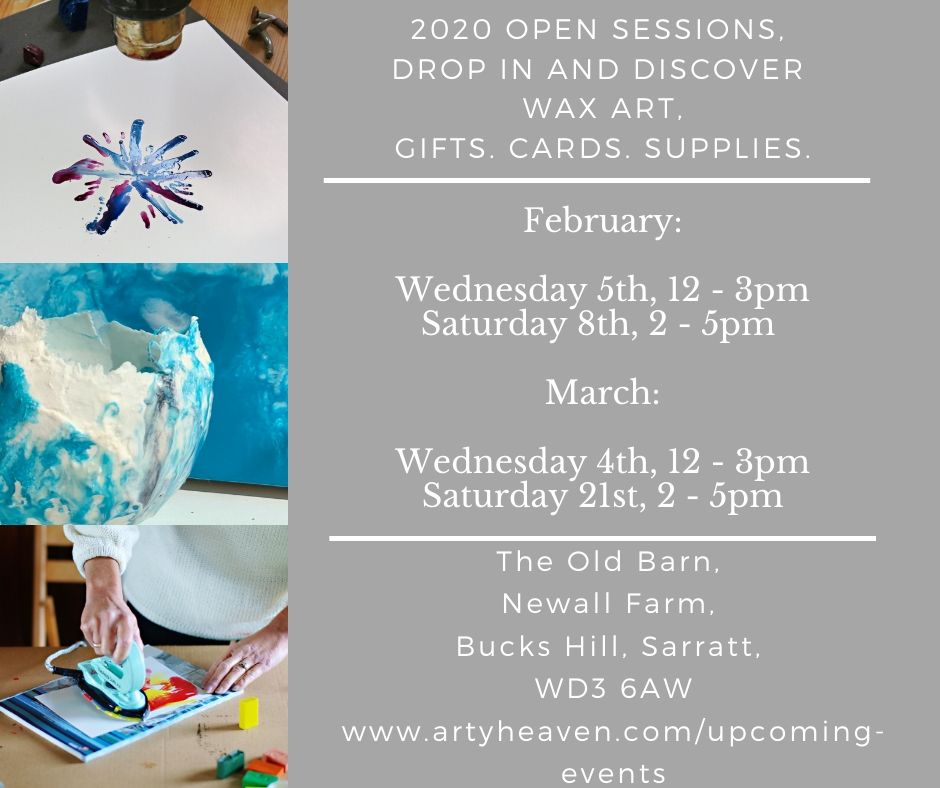 Second Wednesday of the month, is our monthly video call… If you want to speak to somebody else who even knows WHAT encaustic wax is(!)  could do with a bit of advice, or just interested to find out more, come and join us.    No need to leave the house, all you need is an internet connection!
For those that join on these initial calls, there are going to be some great one time offers and freebies, so it's a good place to be if you want first dibs on those.
I will be doing a live painting session during February's call, and inviting you to paint along live with me, so tune in for details on that, and banish that blank canvas / I can't get started syndrome!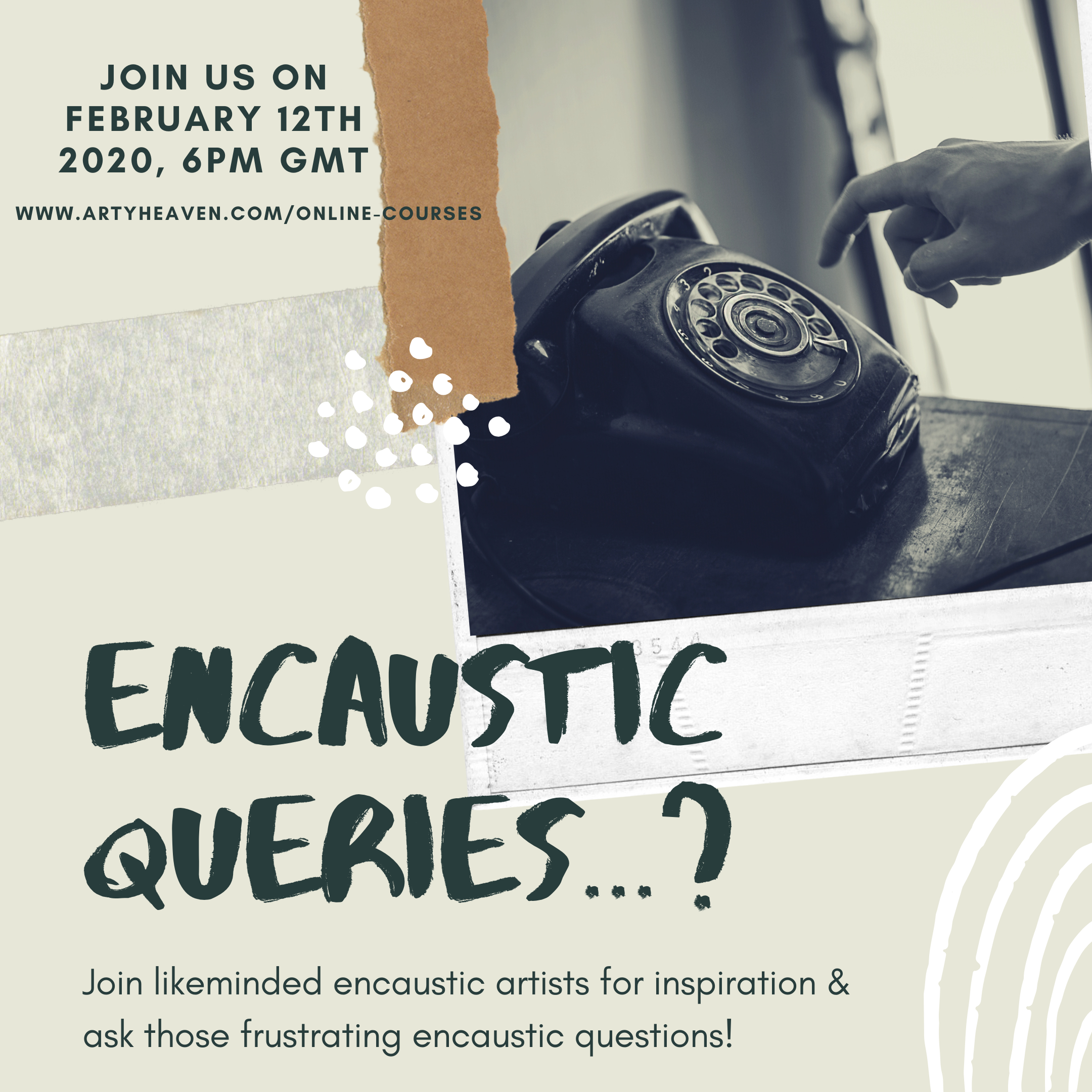 Somebody told me this week they thought my calls and courses were only for 'artists'…
No!    They are for EVERYBODY!
Artists AND the curious, so if you've had that creative itch, but not known how to start, join us…. my intention is you'll leave inspired and with confidence to make a start.
There's plenty more in the pipeline, from online courses, to art retreat weeks, to new art, and more pop up shop slots, but I'll save that for next time… or join our video call on 12th Feb, and
hear about it all there first
!
Happy waxing…!