Most Expensive Painting by a Living Artist…? Encaustic Artist – Jasper Johns
QUIZ TIME…!
If I were to ask you what the most expensive artwork sold by a living artist was today… Would you know…?
I didn't until I started a little research into it….
It is American Encaustic Wax Artist, Jasper Johns, with his painting 'Flag'.
'Flag' sold for $110 million US Dollars…
You can view the full list of most expensive artworks here, you'll see his work feature a number of times… https://en.wikipedia.org/wiki/List_of_most_expensive_artworks_by_living_artists
See images and videos of Flag, and many more of Jasper John's work here: https://www.jasper-johns.org/index.jsp
Usually, the first response I get when I tell people what I paint with, is a puzzled look…. a raised eyebrow, screwed up nose…. and an 'Encaustic What…?'  questioned to me…
Next time you hear of encaustic, you can knowledgeably say, "oh, I know an artist who paints with that… (me!)  it's a method of painting with hot molten wax… an encaustic piece sold for $110 million…. it holds the highest value sold by a living artist…"  and smile smugly to yourself… you're welcome….!! 😉
I am delighted to say encaustic is becoming more and more widely available and better known over here in the UK, year on year… fun facts like this helps along the way!
I like many of Jasper John's perspectives… some are very similar to my own… this one particularly resonated with me…
Sometimes I see it and then paint it. Other times I paint it and then see it. Both are impure situations, and I prefer neither."
– Jasper Johns
This piece below, (which is my own) I have titled 'Jasper'… I haven't been lucky enough to view Jasper John's work in person, I was in the thick of house renovations when his work was exhibited at the RA in 2017, and didn't get there… but this piece has the same depth of colour and feeling, I get, when I view his work online… the colour, texture… I can't quite put into words, but it has a strength and quality to it… beyond what the eye first sees… Who knows… perhaps being amongst the first UK encaustic artists will put my encaustic work in good stead in the future!  https://artyheaven.com/shop/jasper/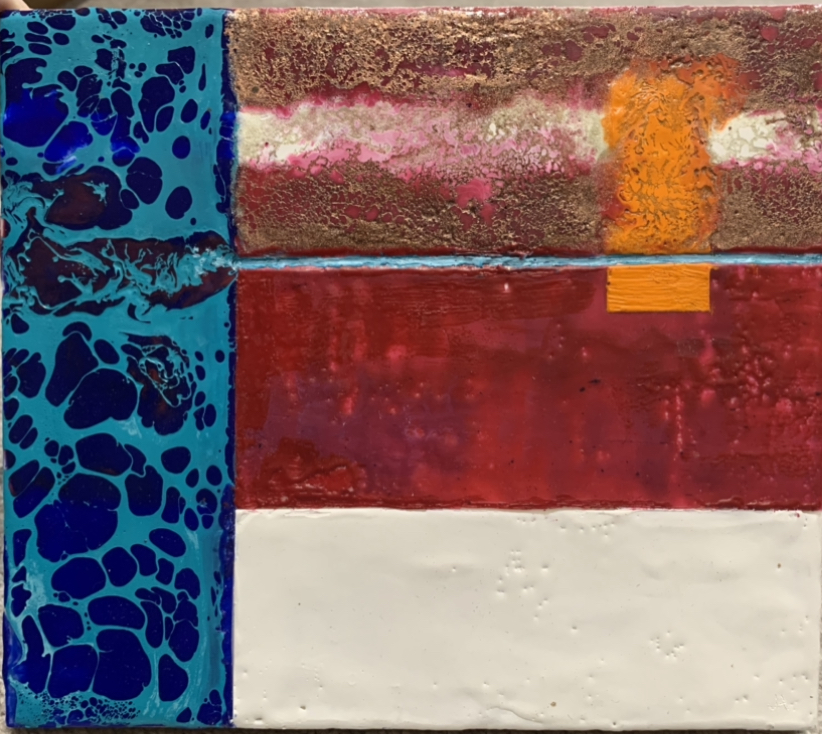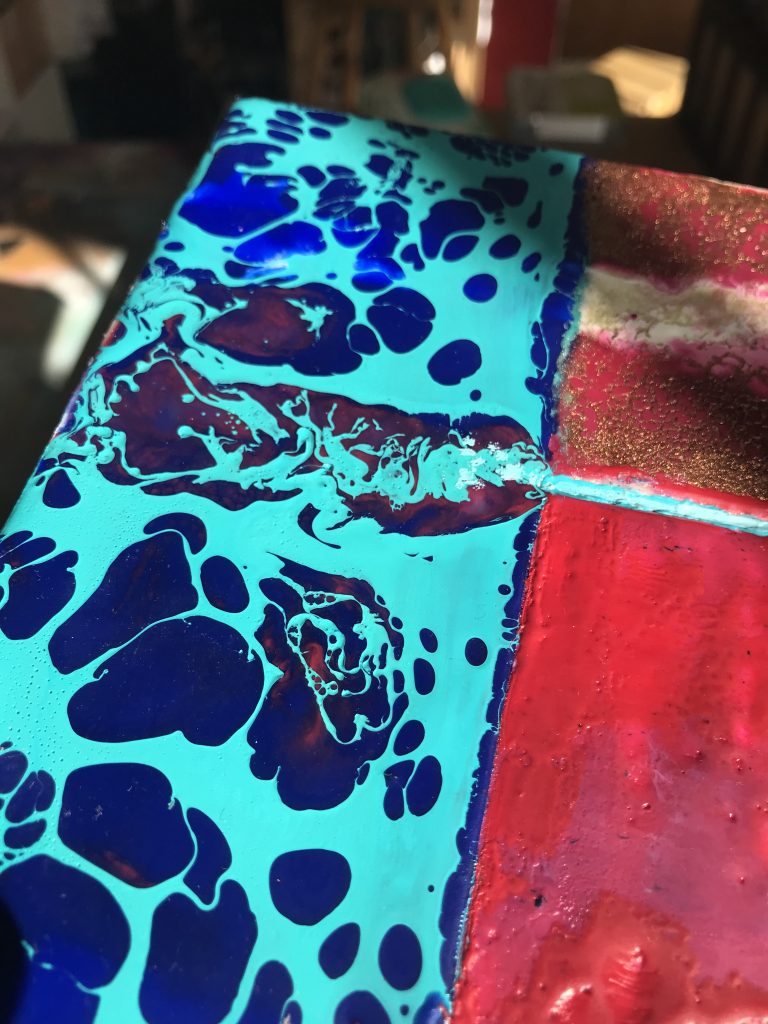 I hope you've enjoyed these little fun facts… and the colour, texture and energy that encaustic wax artwork can bring…  Art as unique and individual as you…
https://artyheaven.com/shop/jasper/
To view more of my art, go here: https://artyheaven.com/julie-anns-art/