Painted Ceiling
In April I spent a week portrait painting with Lora Murphy in London, it was amazing, you can read about that here… but one morning I played truant and skipped class…
It was day six, my head was in melt down.  The course was very intensive, you are concentrating so much, and I think I'd taken in as much as my brain could take… I needed to re-inspire myself.
The course was in Deptford, just down the road from Greenwich… My hotel was bang in the middle of the two.  Walk left to Greenwich, walk right to Deptford.
The gap between the rich and poor was eye opening, and still sits uncomfortably with me when I think about it now.  The vast mix of cultures and social status within such a small area, the homeless, just a few yards away from such vast wealth, I haven't found words to express that yet.
Turn left, and Greenwich has all the beautiful tourist sights to be seen; The Cutty Sark, The Royal Observatory, The Royal Navy College….  Shops, boutiques, restaurants and bars.   Beautiful views across the Thames, with the City twinkling across the water.
Deptford, not so much…. it is very run down in places, but, there was an incredible vibrancy about the place.  Market day was incredible, you could pick anything up there from a 1980's tv, through to a new pair of boots, often for 50p it seemed…!  I could have spent hours there just people watching and mooching through.   Everyone seemed very happy, all after a bargain, and there was an amazing energy about the place.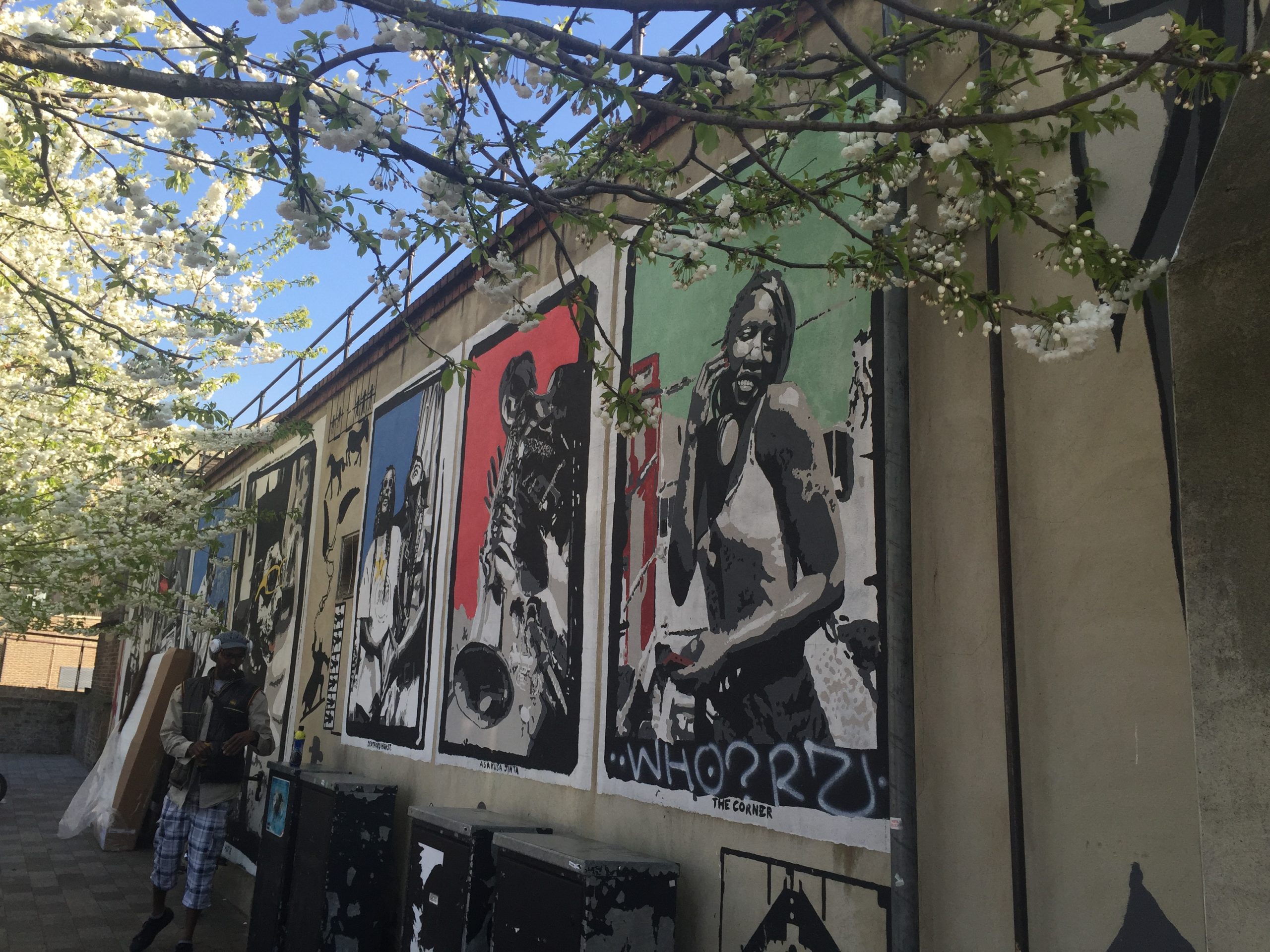 Each day, as I walked to the course, Deptford grew on me more and more, odd little shops, selling random colourful items… It was a smelting pot of cultures, colours, smells and vibrancy…. it really opened my eyes to new experiences, and filled me with inspiration.
Anyhow, back to the original point, the painted ceiling and the morning I skipped class…
I'd come across article reporting an art conservation project taking place at the Royal Navy College, in Greenwich… they were restoring their painted ceiling… the UK's equivalent of the Cistine Chapel.
I was in need of that break, so, booked myself onto the first ceiling tour of the day.  I came out of my hotel, turned left instead of right, and skipped class for a couple of hours.    IT WAS AMAZING.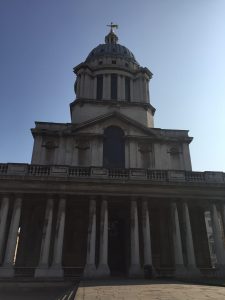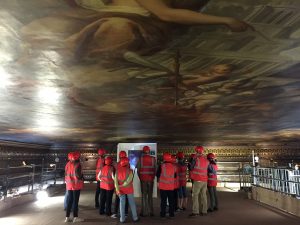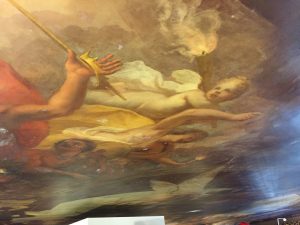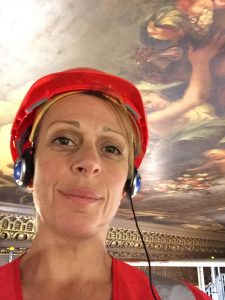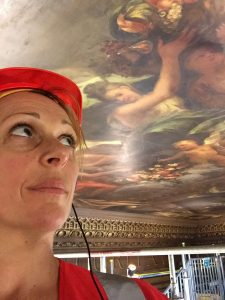 Possibly the best morning of truancy ever?!
The contrast between the two boroughs became even more apparent on my journey back, however, it all fuelled my fire, and  I raced back to Lora's class, full of the inspiration I needed for my next art piece and the final two days of painting.  In the words of Edward Hopper:   "If I could say it with words there'd be no reason to paint." 
*Update* The restoration has been completed, you can read more about it below.
The 'Sistine Chapel of the UK' reopens in London after £8.5m restoration