Exciting New Studio Announcement…!
If you ever visited my art studio, you may recall the way my studio was split into two, centrally down the middle.  During workshops, I often joked about not quite having enough space….. tongue in cheek saying…. if I edged that studio divider back, just half an inch per day, would my studio mate ever notice…?
Be careful what you wish for….
Just over three years ago I took the step to rent my studio… it was a big scary move, and I had no idea if I was doing the right thing…
The past three weeks have seen another big scary move, my studio mate moved out quite suddenly at the end of January, and I was left looking at the prospect of sharing with somebody new, or perhaps, just perhaps, taking on the whole space….
Some fair amount of number crunching, and deep deep thinking later… I have taken the decision to take the whole space on…!
I saw a quote at the start of the year that said…. "If your goals don't scare the life out of you, then they aren't big enough…"   Well, the studio is one of my smaller goals, so watch this space for the rest of the year!
I've gone past the scared now, I am excited…!    I have had projects I've wanted to do for a long time, but in my previous set up, they often didn't work.
I've struggled to photograph my work properly since I took the studio on… I now have the SPACE to set up my daylight bulbs, photograph my work, and style it to get a sense of proportion. (Okay, more work to do there, but it's a great start!)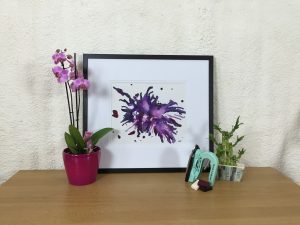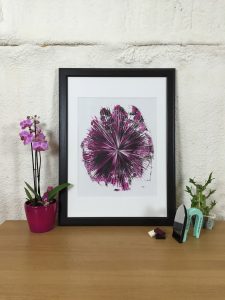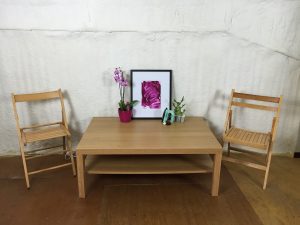 I've always been mindful of inviting people into my workspace on a regular basis… I can now have OPEN DAYS each month… Regular days where you can pop in, have a browse, buy cards, wax supplies, artwork, gifts, talk through workshop options, be generally nosey about what's going on, etc.
To get reminders on your news feed, follow me on Facebook and Twitter.
I have a snazzy coffee machine now, so you might even get a cuppa too…!
I will be updating new workshop dates and prosecco nights very soon.
One group of ladies recently booked a joint birthday celebration prosecco night… I supplied the equipment, drinks and nibbles.  They had a go at encaustic wax with the iron for a couple of hours and thoroughly enjoyed it.   (I think they hit the pub after!!)  They brought a cake, with candles, and we all sang 'Happy Birthday'…!    It was great fun, and something different to do for a celebration, which worked really well.   Contact me if you would like to arrange something similar.
There's plenty more in the pipeline too…. 🙂
I really hope to see you in my new large space soon!
Best Wishes,
Julie.