The Bloomz… Online Art Exhibition… What a Great Event…
What a fabulous event we had on Saturday…!
The first ever Bloomz Online International Art Exhibition, with eleven artists, was held over Zoom…
This was us at the end of the event… 'The After Show Glow'…!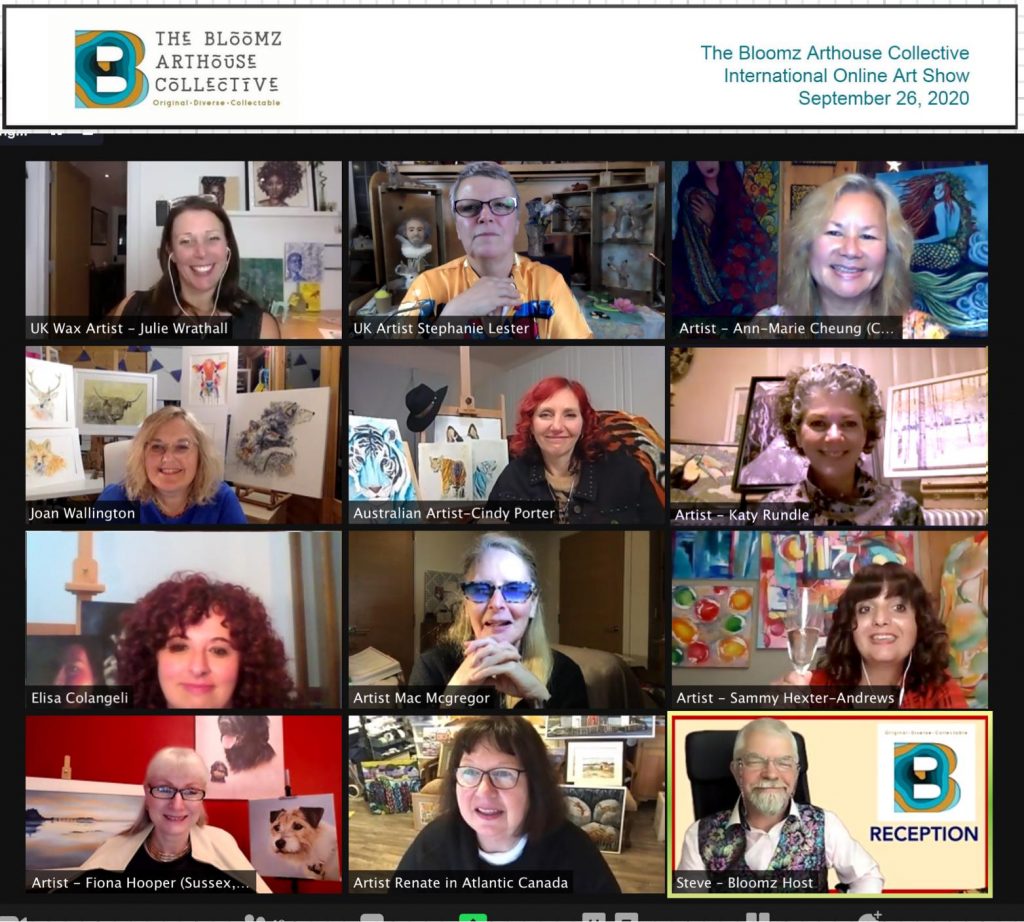 Thank you to everybody who came along, and made it such a great success…
It was so much fun…
As one lady put it… "This is art history in the making…!"
"The Bloomz" helped collectors find art they loved. Really touching and meaningful commissions were booked. AND we left visitors inspired and uplifted….
If you missed it, it's a live event, and there's no replay, but The Bloomz Page will be updated with all artists showreels, and more information about their work very soon.
HOWEVER…  So you don't miss out completely…. I've created a ten minute video which tells you more about the show, my presentation, and how it all worked… Check it out here!   (Ain't technology great sometimes?!)
I've also created a YouTube Playlist so you can see the pieces I was exhibiting up close.   Watch all the videos, or just pick out the pieces that resonate with you.  There are links back to the website to buy.  (On most of them, the rest will be added soon, so message me if the links aren't there yet!)
A huge shout out to our art mentors, Paula Mould and Leigh Shenton, for teaching us so much, and also that artists should work together and not compete – just look what happened!   It was simply amazing.
Hope you can join us for the next online event, dates will be announced soon!
Do let me know what you think… a great way to bring art to you at this restricted time, don't you think?
PS.  If you're an artist, and want to know more about online art and ways to make sales online… Leigh and Paula have a new round of their Art Mastery Program starting on Monday 5th October. If it resonates…  Check the details out here.   I highly recommend it.